Blessings Guesthouse is situated in Newcastle, in the Midlands and the battlefields of KwaZulu-Natal, South Africa. Comfort, style and hospitality await guests at Blessings Guesthouse.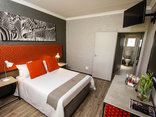 Situated just outside Newcastle on a beautiful 1000 acre game farm, the Grey Goose Game Lodge is an oasis from the day to day run around. The farm boasts over 900 head of game.Our 30 rooms are tastefully furnished and we have 8 venues to choose from.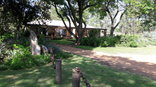 WoodStay Lodge is on a small estate in Hilldrop Newcastle and has 4 self-catering units, for 11 guests in total. It is safe and tranquil,with a farm atmosphere, plenty bird life, dogs and horses. The perfect place to unwind, relax and of course, braai.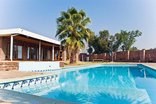 Situated in the charming town of Newcastle, which is approximately half way between Johannesburg and Durban, Siyaphumula BnB is the ideal stop over during a long journey. Well suited for both the business and leisure traveller.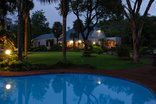 Rich with Industrial Diversity, Newcastle attracts mostly Corporate Clientele. Ideally situated between Gauteng, Durban, the Kruger Park and the Drakensberg. Our rooms are inviting, crisp poly-percale linen enriched with colours of Persian Carpets.