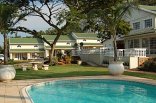 Renowned for its restaurants, cafe bars, shopping centers and golf courses. It's this ease with which simplicity and sophistication converse, that give Valley Lodge its charm.
From:
R395.00
per person sharing
Book Now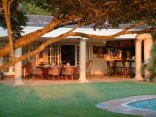 Branley Lodge is situated in a quiet residential area of Hillcrest, close to restaurants, shops, golf courses and fishing, with easy acess to both the N3 Toll Road and M13 Highway.
From:
R350.00
per person sharing
Book Now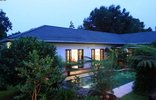 Conveniently situated in the village of Hillcrest just 20 minutes from Durban with easy access to both N3 and M13 motorways. A must for the discerning business person or for the couple who just want a break from normal routine.
From:
R425.00
per person sharing
Book Now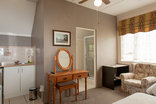 York House is situated 1 km from the town of Hillcrest, which lies approx. 700 meters above sea level offering a more temperate climate, away from the high summer humidity of the Durban coastline.
From:
R347.50
per person sharing
Book Now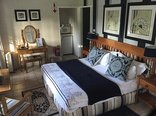 Six double rooms 2 self catering cottages. Gracious thatched home the accent is comfort and warm hospitality. Beautifully appointed en-suite bedrooms.
From:
R490.00
per person sharing
Book Now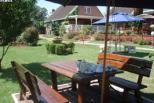 Fawncastle Guest House is a Three Star establishment which offers accommodation in Hillcrest, Kwazulu-Natal - ideal for wedding guests, professionally run, friendly and clean.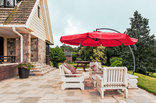 At Lindisfarne we pride ourselves on service, comfort, cleanliness and a tasty, hearty breakfast.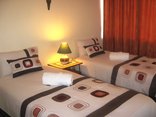 Situated in the inspiring setting of Mariannhill (between Pinetown & Hillcrest), one of the largest mission centres in Southern Africa. By virtue of Tre Fontane Lodge being situated in Mariannhill, we offer aquality and family oriented environment.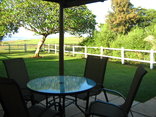 Africa Whispers is a 3 acre horse estate and is located in the country overlooking the Inanda Dam. A self catering cottage ideal for a family getaway with horse rides and a play area for children & is pet friendly.