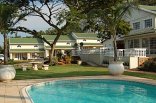 Renowned for its restaurants, cafe bars, shopping centers and golf courses. It's this ease with which simplicity and sophistication converse, that give Valley Lodge its charm.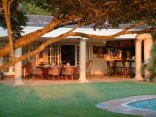 Branley Lodge is situated in a quiet residential area of Hillcrest, close to restaurants, shops, golf courses and fishing, with easy acess to both the N3 Toll Road and M13 Highway.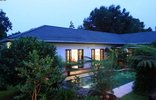 Conveniently situated in the village of Hillcrest just 20 minutes from Durban with easy access to both N3 and M13 motorways. A must for the discerning business person or for the couple who just want a break from normal routine.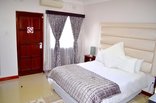 The Meritus is a family run guest house situated in Westville, Durban. We offer luxury accommodation to families and businesspeople. We are new to the market and our house has been completely refurbished, making it the ideal location to call home.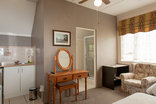 York House is situated 1 km from the town of Hillcrest, which lies approx. 700 meters above sea level offering a more temperate climate, away from the high summer humidity of the Durban coastline.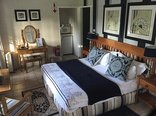 Six double rooms 2 self catering cottages. Gracious thatched home the accent is comfort and warm hospitality. Beautifully appointed en-suite bedrooms.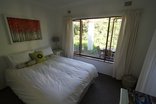 Rated 1 on (B.C) and TA, our unique 2 bedroom (Milkwood and Makaranga) BNB home. Cybele Lodge set amid 4 acres of indigenous gardens, in the Everton Conservancy (Southern Africa's oldest urban conservancy).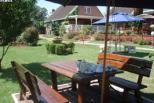 Fawncastle Guest House is a Three Star establishment which offers accommodation in Hillcrest, Kwazulu-Natal - ideal for wedding guests, professionally run, friendly and clean.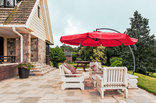 At Lindisfarne we pride ourselves on service, comfort, cleanliness,a tasty, hearty breakfast and good conversation!!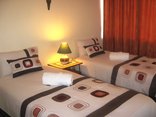 Situated in the inspiring setting of Mariannhill (between Pinetown & Hillcrest), one of the largest mission centres in Southern Africa. By virtue of Tre Fontane Lodge being situated in Mariannhill, we offer aquality and family oriented environment.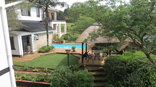 Set on the crest of a hill, just outside Hillcrest, Shenindor B&B and Self Catering is a lovely country B&B on 4 acres, with a breathtaking view across the Assagay Valley.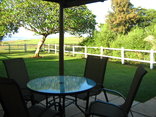 Africa Whispers is a 3 acre horse estate and is located in the country overlooking the Inanda Dam. Self catering cottages ideal for a family getaway with horse rides and a play area for children & is pet friendly.