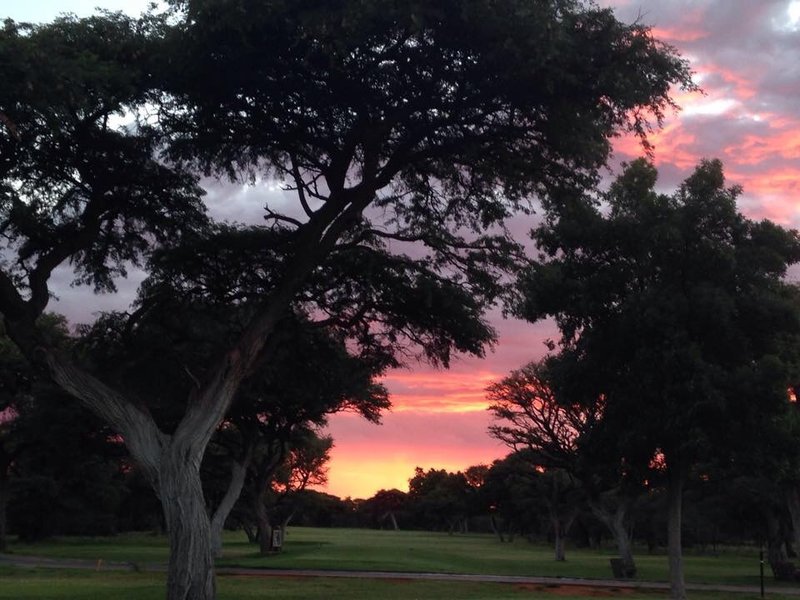 The Kalahari Gholf en Jag Landgoed is situated in Kathu, Sishen, on the edge of the Kalahari Desert in the Northern Cape approximately two hours drive from Upington
Kathumzi B&B
is situated on the Kalahari Golf and Hunting Estate. Kathu is the iron ore capital of the Northern Cape. It's name means "town under the trees" after the Camel Thorn forest it is situated in. "Umzi" is the Xhosa word for home, hence the name Kathumzi, our home under the trees.
At Kathumzi B&B you can expect warm hospitality in a relaxing and tranquil environment. Expect magical sunsets, an abundance of bird life, game viewing from your bedroom and breathtaking natural Kalahari surroundings.
Accommodation at Kathumzi B&B:
At Kathumzi B&B we offer 4 luxuriously appointed bedrooms.
Room Features:
- One Main suite with King size bed, shower and bath
- Two suites with Queen size beds (shower)
- One suite with twin beds (can be converted to King)(shower)
- Private outdoor showers for summer months
- All suites are air conditioned
- 100 % Cotton percale linen
- Allergy free duvets and pillows
- Superior quality mattresses
- Electric Blankets
Facilities at Kathumzi B&B:
- Serviced daily
- Laundry facilities
- Plunge pool (towels provided)
- Two covered patio's
- Superior quality towels
- Charlotte Rhys toiletries (Shower gel, Conditioning Shampoo, Soap and Body Lotion)
- Hair Dryers
- Tea and Coffee Tray with complimentary rusks
- Plunger with finest quality filter coffee
- Fridge / honesty bar
- DSTV
- 32" Full HD LED Flat screen television
- Work stations
- Seating on covered patio