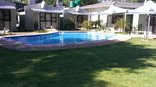 Situated opposite the Mbabane Golf Course, 2km from Mbabane CBD. The Place offers all the amenities and facilities of home, with a touch of luxury. Whether a weekend getaway or business trip, our guest houses will ensure a friendly, homely atmosphere.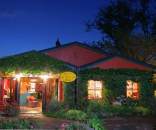 Foresters Arms, a short drive from Mbabane at Mhlambanyatsi, is surrounded by mountains and forests in the heart of the Kingdom of Swaziland. Enjoy country walks, horse riding, Trout fishing, golf, tennis, squash, pool and sauna.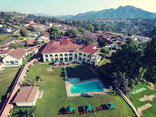 Swaziland`s most personal hotel – conveniently located just 4km from Mbabane is an ideal location from which to explore Swaziland. A professionally, yet family run establishment, with incredible views of the Ezulwini Valley.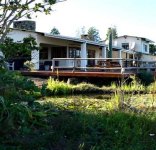 Friendly, cosy, upmarket Bed & Breakfast, 4.5 km from city centre, ideal for businessmen & tourists. Wireless Internet available.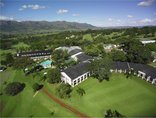 Guest Rating:
(10 reviews)
The Royal Swazi Spa is the leading hotel in the Kingdom of Swaziland. The hotel, is famed for it's location, it's superb golf course, its casino, the magnificent poolside area and for the superb cuisine of its three restaurants.
12.0 km FROM Mbabane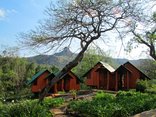 Guest Rating:
(18 reviews)
The Lodge is nestled in Swaziland's Ezulwini Valley, at the foot of Sheba's breasts, and overlooks the notorious Execution Rock. The Lodge borders a wildlife reserve,where game can be viewed by vehicle, horse back, foot trails or on mountain bike trail
15.8 km FROM Mbabane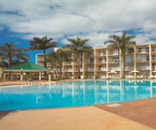 Guest Rating:
(3 reviews)
Lugogo Sun is one of the fine Swaziland hotels that make up the Royal Swazi Spa. The hotel's location takes full advantage of the tranquillity of the surrounding Ezulwini Valley.
12.2 km FROM Mbabane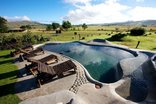 Guest Rating:
(1 review)
Framed by Malolotja's majestic peaks rests Swaziland's northern highland Paradise, Hawane Resort. Situated 2 hours south of Kruger Park. The beauty of the area and its spectacular views transport visitors into a multi-dimensional experience.
13.0 km FROM Mbabane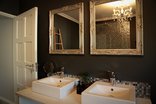 Guest Rating:
(1 review)
Mogi Boutique Hotel offers peaceful, intimate and luxurious accommodation in the heart of Ezulwini. Only a minutes drive from most activities and events.
10.9 km FROM Mbabane