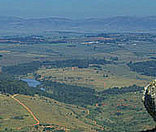 This sanctuary is a tranquil retreat for the weary and a scenic family paradise offering horse & bike trails, gamedrives, walks and bird viewing.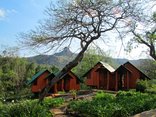 The Lodge is nestled in Swaziland's Ezulwini Valley, at the foot of Sheba's breasts, and overlooks the notorious Execution Rock. The Lodge borders a wildlife reserve,where game can be viewed by vehicle, horse back, foot trails or on mountain bike trail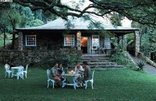 With panoramic views of the Ezulwini Valley and the famous Mlilwane Wildlife Sanctuary, pioneered by Ted Reilly. Wildlife viewing, trips to adjacent reserves and Mlilwane, exeptional comfort and convivial conversations.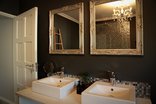 Mogi Boutique Hotel offers peaceful, intimate and luxurious accommodation in the heart of Ezulwini. Only a minutes drive from most activities and events.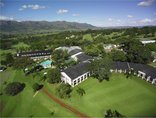 The Royal Swazi Spa is the leading hotel in the Kingdom of Swaziland. The hotel, is famed for it's location, it's superb golf course, its casino, the magnificent poolside area and for the superb cuisine of its three restaurants.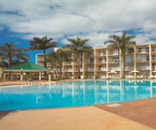 Lugogo Sun is one of the fine Swaziland hotels that make up the Royal Swazi Spa. The hotel's location takes full advantage of the tranquillity of the surrounding Ezulwini Valley.