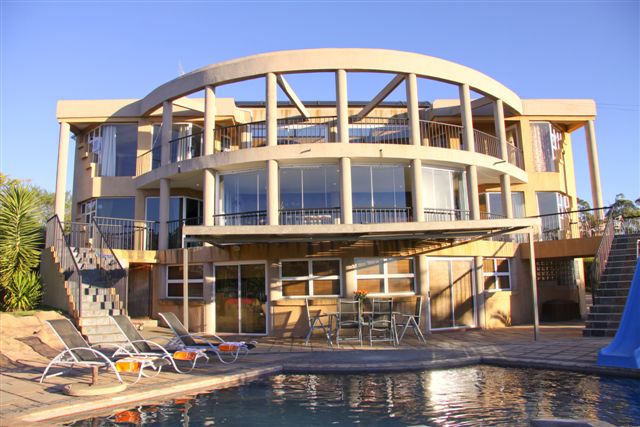 Glenda`s Guest Suites
offer you flexible accommodation solutions in a variety of secure environments, all suited to the duration of your stay and your specific needs. From a guest room, to a cottage, to an apartment, staying for 1 night, a week, a month or a year, we have it all.
In all instances you will stay in upmarket, distinctive, convenient and comfortable accommodation. Our attention to detail, flexibility and willingness to accommodate your needs, sets us apart from the rest and far outweighs anything you will experience in many large hotels.
When you stay in the Suites and Cottages, you will experience the best of both worlds, feeling as though you are living in the bush, quietly nestled in the peace, tranquility and safety of the equestrian estate of Beaulieu in Midrand, Johannesburg, and finding it hard to imagine that you are so closely and conveniently situated to the business hubs of Midrand, Kyalami, Sunninghill, Sandton and Fourways.
The Apartments are all located in secured complexes in the heart of the Fourways and Lonehill close to the action and convenient to work.
Accommodation at Glenda`s Guest Suites:
Suites
- A choice of 8 distinctive, unique and exceptional units, all decorated in themes of Africa
- Suites perfectly designed for corporate clients and yet cosy enough for couples and families
- Superb suites for between 1 and 6 people per room
- Fibre based Wi-Fi in each room or connect to Always On
- DSTV commercial in all suites
- A private patio at each room
- A choice of fully or partially self-catering rooms
- The best breakfast in town
- Delicious home cooked dinners on request
- Substantial room amenities and even a bed time choccie!
Cottages
- A variety of facilities that are ideal for longer term stays from a few weeks to a few years.
- Some cottages boast full kitchens and private pools, while others have lounges /dining rooms and separate bedrooms. There are bedsitters as well as 1 and 2 bedroomed units.
- Rates are considerably reduced from B&B rates, making the cost competitive with other furnished apartments and much more cost effective than hotels. The main advantage is that you can stay in a stunning environment with access to garden, braai facilities, pools, tranquility and a home like feel, instead of staying in an apartment or hotel.
- Some cottages have fenced off gardens that are suitable for small pets
- Most units have fibre based Wi-Fi
- DSTV commercial
- Private patios / gardens
- The best breakfast in town if you need them
- Delicious home cooked dinners, if you need
- Substantial room amenities
Apartments
- Somewhere comfortable and home-like to live and work. Leave the furnishing, cleaning and laundry problems to us
- We provide month-to-month fully or partially furnished units all equipped to the highest standards and suited to your needs
- Units are serviced bi-weekly (or daily if you are happy to cover additional costs)
- Laundry is included in the servicing
- Weekly linen and towel changes
- All complexes have a club house and swimming pool which are avialble for your use
- Fibre based Wi-Fi
- Full DSTV
Services from Glenda`s Guest Suites:
- Dining Options and our `Easy Order Breakfast" system
- Spa Services
- Golfing Trips
- Photographic Modelling / Interview venue
- Accommodation of Large Groups
- Gym facilities
- Our unique "Store and Go" Service
- Laundry
- Airport Shuttles and Sight Seeing