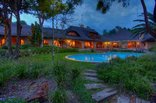 Set in 2 acres of lush tranquil gardens, Tladi Lodge Johannesburg, combines all the benefits of a hotel with the intimacy of a guest house. Welcoming business executives, couples and families with children of 8 years and older.
We are a unique executive four star Guesthouse, in the heart of Sandton's bustling metropolis. Enjoy the pure peace of lush gardens, flowing water features and ponds. Enjoy indigenous tree and bird life.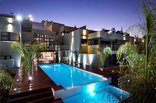 This 4 Stars Hotel, Apartment and Conference Center, is ideally situated within the tranquil and secure complex close to only 2.8 km from the richest square mile in Africa Sandton City, Nelson Mandela Square and the Gautrain.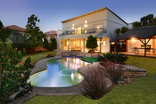 Modern guesthouse in Sandown, one of Sandton's tranquil and secure suburbs. This owner-run guesthouse is conveniently located 2.7 km from the Sandton Gautrain Station as well as the Sandton CBD.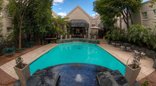 The courtyard of the hotel features park-like gardens, as well as a luxurious pool that practically leads into the hotel lounge – making it hard not to relax when staying with us.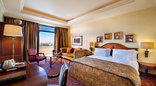 Among the luxury hotels in Sandton, lies the magnificent Renaissance architecture of The Michelangelo hotel.
Sandton Suites offers luxury fully furnished and serviced apartments in the heart of Sandon. Just Minutes from Sandton City and Sandton Convention Center. Also boasts of high security, and inhouse Pool, Gym, Restaurant, and Entertainment Area.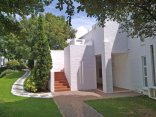 A tranquil innercity comfort zone tucked away in the heart of the Sandton CBD.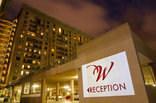 Westpoint Executive Suites – Your key to the Suite Life. This 4 Star Self-Catering Apartment Hotel, located in the heart of Sandton's CBD, offers guests the best of both worlds at highly competitive rates. Daily, weekly and monthly stays welcome.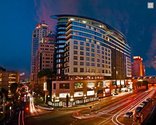 This is their fourth hotel on the cosmopolitan square in the heart of the Sandton business and leisure district.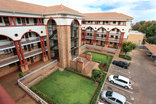 Times Square Executive Suites is conveniently located in Sandton and walking distance to the heart of the financial capital of Africa including the most prestigious shopping centre Sandton City and the world famous Nelson Mandela Square.