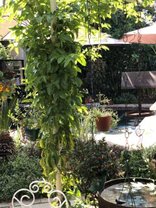 Kloof Bed and Breakfast is situated in the heart of Pretoria East and brings together all the comforts of urban living and modern community with the tranquility of its natural setting.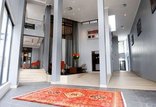 The Blue Diamond Boutique Hotel and Gemstone Spa is situated on the corner of Wekker Street and Rubenstein Drive in Moreleta Park, Pretoria. The Main Entrance can be found in Wekker Street and is completely wheelchair friendly. GPS co-ordinates are a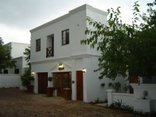 This beautiful Cape Georgian style guesthouse has been established as one of the first guesthouses in Pretorria. Oxnead is well known for the friendly hospitality to business and leisure travelers form all over the world.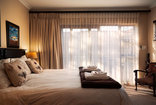 Cornerhouse on Conan Guesthouse is a four star guesthouse, situated in a tranquil area of Moreletapark, in the east of Pretoria. The 12 luxurious self-catering rooms are fully equipped. Private entrances. Parking on the premises.Cleaning on a daily basis
We are situated in the upmarket suburb of Moreleta Park in Pretoria East. This upmarket yet affordable guest house will take you on a trip to southern France. You have the choice of 7 units, each tastefully furnished to make you feel at home.