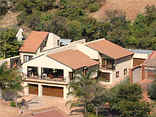 Threebees Guesthouse is a place for anyone looking for a home away from home. Located in the North East of Pretoria the home is set in the upmarket area of Montana Park and has stunning views over Montana as far as the eye can see.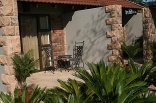 Azanza Guest House lies in the heart of Montana and offers 8 en-suite bedrooms offering a full B&B facility.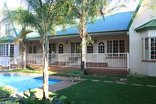 Villa Milou is an apartment complex that boasts 12 apartments and is a walking distance from shopping centres such as the Kolonnade Shopping Centre & Montana Traders. A variety of restaurants and places of interest are also just a few minutes away.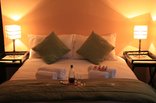 Grading:
Guest Rating:
(2 reviews)
La Marija is a comfortable guest house situated in Wonderboom, a leafy suburb in the North of Pretoria. A guesthouse at the foot of the Magaliesberg in a wooded area where the birds sing praise to the new day.
3.5 km FROM Montana
Grading:
Guest Rating:
(1 review)
We welcome you to the Highest Guest House in Pretoria. Come and enjoy a relaxing stay with us when visiting our beautiful guest house. Here you will have an out of town feeling while watching the birdlife, take a hike in the mountain and enjoy life.
2.8 km FROM Montana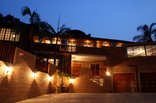 Grading:
The 4-Star Graded Edelweiss Corporate Guesthouse is located in the suburb of Magalieskruin, which is to the north of the Pretoria city centre in Gauteng. This AA Highly Recommended Guesthouse is only 8 minutes from Wonderboom Airport.
2.7 km FROM Montana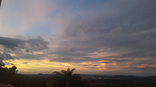 Grading:
Guest Rating:
(3 reviews)
Aloe Guesthouse is situated against the Magaliesberg with excellent views of northern Pretoria. Close to shopping complexes, hospitals and to N1 Polokwane and N12 Rustenberg highways, Rosslyn and Waltloo industrial areas.
2.2 km FROM Montana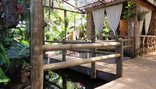 Grading:
Guest Rating:
(2 reviews)
Our emphasis is on warmth, ambiance, privacy and comfort. Dinkwe Lodge and Guesthouse is up market accommodation with Wi-Fi internet in rooms, flat screen TV, private patios overlooking the garden.
3.1 km FROM Montana