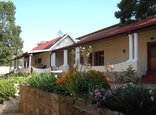 Situated in the quiet suburb of Arcadia amongst a number of embassies, only 10 minutes from the Pretoria CBD.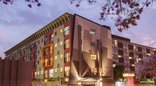 In the heart of Pretoria lies Akanani Apartments, a new apartment hotel that defines class and sophistication. On a corporate level the property is situated close to Embassies, Pretoria city centre where most of the Government departments are situated.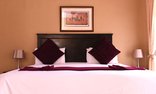 Thirteen functionaly self contained living units. Each with own outside entrance. Self catering, fully equipped kitchenette, Air-con, DSTV, radio-alarm, telephone.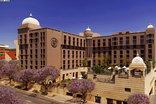 From the impressive marble lobby, to the Club Exclusive lounge, the atmosphere here is unmistakably Sheraton. Memorable dining, marvellous guest comfort facilities and superbly comfortable bedrooms all in Pretoria`s most prestigious location.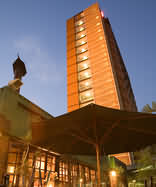 The Hotel 224 overlooks a breathtaking view of city and the landmark Union Buildings, particularly spectacular at night. Its' convenient location ensures that guests are situated near to many of the Capital City's places of interest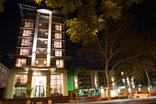 Premier Hotel Pretoria provides everything you need for a luxury stay in the heart of South Africa's capital city. Not only is this pristine property's location ideal, but the impeccable service and excellent food will ensure a memorable stay.