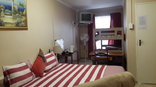 Well situated in Krugersdorp, bordering Roodepoort. We offer an immaculate place to stay, at very reasonable rates. Experience true, unpretentious hospitality under the beautiful African Sky.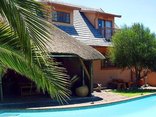 The Loft Guest House, Perfectly located on a main route of Krugersdorp and on the doorstep of Roodepoort in close proximity to four major shopping centres, offers you a home away from home with all the creature comforts you desire.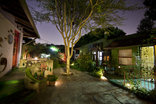 The Rabbit Hole Hotel and Restaurant in Krugersdorp North offers quality accommodation and excellent food in a charmingly surreal setting. It is a favourite of many business travelers to Chamdor, Krugersdorp and the rest of the West Rand.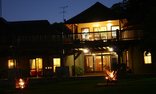 Bankenveld House is situated amongst the rocky outcrops of Krugersdorp, where Tienie and Karen Stander take pleasure in sharing their hospitality and making your stay comfortable and remarkable.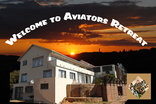 Aviators Retreat is a family owned and managed Bed & Breakfast situated in Noordheuwel, Krugersdorp. Established in 2008 we are continually striving to bring our guests the best away from home experience possible.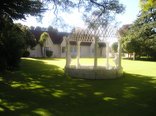 Victorian Guest House is set on 1.4 hectares of beautiful landscapes guarded by old majestic trees depicting the character and atmosphere of its surroundings.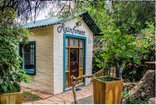 Reacquaint yourself with nature at the secluded and beautiful RainForest Boutique Camp. Cosy nooks and hidden pathways make up this site, which intertwines seamlessly with the surrounding woodlands.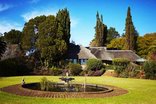 Sterkfontein Heritage Lodge with its rustic charm and deep thatch was an African farm homestead. Maropeng, Sterkfontein Caves, Rhino and Lion Park, Lion Park, Silver Star Casino are some of the attractions nearby to be enjoyed.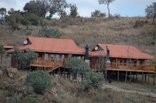 This nature reserve is a mere 30 minutes' drive from Johannesburg. Except for the large mammals, there is a vulture hide which offers one the opportunity to view the rare Cape vulture.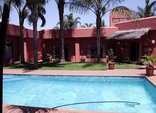 Abrem Guest Accommodation offers 5 neat, comfortable twin rooms and can accommodate 10 people. We are a walking distance from Key West Centre and the Krugersdorp Golf Course.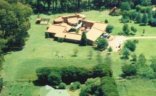 We welcome you to a place like no other, to an experience of luxury and sophistication - your perfect breakaway to relax and unwind. Griffin's Estate is less than an hours drive from the hustle & bustle of city life.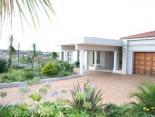 At Bell Street Bed and Breakfast in Noordheuwel, Krugersdorp you will find warm and friendly accomodation. The staff strives to go the extra mile in making sure guests are entertained and looked after expertly.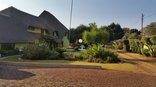 Situated on the outskirts of Krugersdorp, Cloud Nine Self-catering offers comfortable accommodation when visiting the suburb of Protea Ridge. The property offers 2 fully equipped units, with 2x bedrooms. There is also a 1 bedroom unit.