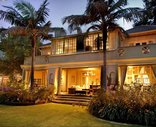 Situated in the exclusive suburb of Houghton Estate, 10 2nd Avenue Houghton Estate is an established 5 Star Boutique Hotel of superb luxury and effortless style nestled into lush, landscaped gardens - the ideal place for leisure and business travelers.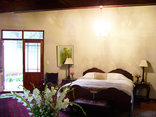 Foxwood House is an elegant boutique hotel on two and a half acres of lush gardens in Houghton, Johannesburg. It is a haven of tranquillity and old-world charm close to the business districts of Sandton, Rosebank and the Johannesburg CBD.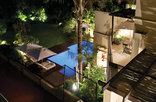 The Residence is an extroardinary five star boutique hotel that is truly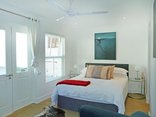 Houghton Estate B&B has been specifically designed with the high standards travelers demand in todays world. Centrally located in the leafy and exclusive suburb of Houghton Estate we are close to all the major chopping centres of Rosebank, Sandton.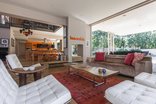 Houghton Place architecturally-awarded Guest House can be found in the leafy tree lined suburb of Houghton Estate, adjacent to the Rosebank shopping precinct.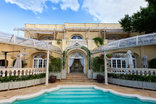 The Munro Boutique Hotel offers five large, luxuriantly appointed suites. Designer and antique furniture, combined with beautiful artworks are in perfect harmony with the graceful ambiance of the hotel.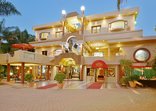 Borrowing design cues from bygone eras and inspired by the most enchanting cities of the world, the Art Deco boutique hotel conjures up vintage images of Casablanca, and comes to life like the pages of a Hemingway novel.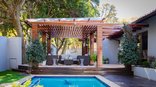 St Peter's Place Boutique Hotel offers exclusive and luxury accommodation. Relax next to the pool, retire to one of our seven superb en-suite rooms, each with its own access to the garden. We also have a back up generator