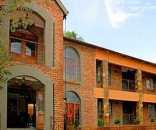 A Warm sunny welcome at A Lala Lodge. Looking for something different, than A Lala Lodge is definitely your cup of tea!
Tuishuis Home Lodge is your home away from home. Come and relax in our spacious gardens and unique water features.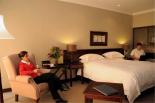 Leriba Hotel was awarded Best Luxury Hotel in SA (AA Travel Awards 2011). An African Bush experience in the city - a place with unrivaled beauty, serenity and tranquility. Enjoy superb accommodation.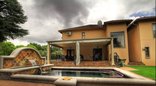 At The Wild Olive Guest House our focus is to ensure that you have a luxurious and relaxing stay at a second home during your business trip or visit to Centurion. Places nearby : Supersport Park Cricket Stadium, superb golf courses.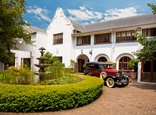 Kleinkaap Boutique Hotel is situated in the lush leafy suburb of Clubview. The hotel just 10 minutes away from the Centurion City Center. Accommodation is available in 34 luxurious rooms.Guests can enjoy meals made from home-grown ingredients at our Hotel