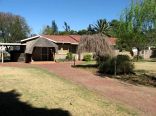 Comfortable and affordable self-catering accommodation in Alberton. Four rooms, Bar area, TV with Hotel package, Pool and secure parking.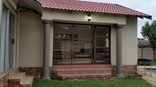 Blessed Toes Self Catering is located in Randhart, Alberton. We offer comfortable accommodation to the discerning Business people, travelers, students and contractors to enjoy a home from home experience.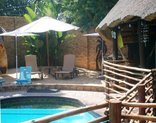 Holiday at Home! 3 star graded with 5 star guest reviews. Close access to major highways. Surrounded by many shopping centres with restaurants, hair and beauty salons. Situated in the quiet upmarket suburb of Brackenhurst in Alberton. Pool & braai area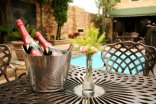 At Le Cozmo we take pride in our excellent service & attention to detail, our delicious full English Breakfasts, our exquisite decor & our friendly staff. Le Cozmo Guesthouse is loved by all & our guests enjoy returning.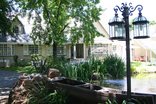 Greenfields is a 4 Star Guesthouse, Vintage Restaurant & Conference Room situated in Alberton (Johannesburg) and overlooks the lush green playing fields of Reading Golf course.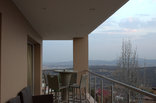 Our Exclusive Guest House is your home away from home, with only two apartments you are guaranteed personalized service. Relax on the balcony and enjoy a sunset overlooking the Klipriviersberg Nature Reserve, a drink by the pool, or just alone time.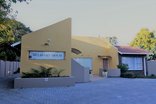 Mulberry House and Mulberry Cottage are our new flagship furnished House and Cottage in Raceview, Alberton. Situated in a quiet, clean and conveniently located residential suburb. Literally 5 minutes drive from New Market Mall and local hospitals.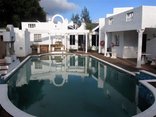 Claus Inn offers an excellent location within Johannesburg South, clean and modern accommodation, affordable rates and an elegant and relaxed feel. It is an owner-run private establishment that is in operation since 2000.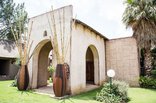 Sha-Mani is centrally located in Alberton, between the commercial and industrial areas. Sha-Mani is close to all main highways from different provences. Sha-Mani has been in existence since 1998 and has a proven track record of happy clients.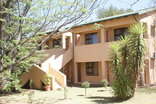 Ideally situated in the heart of Alberton with accessibility from all major routes. Tranquil garden and relaxed atmosphere create the perfect environment. Our 17 beautifully spacious appointed rooms include the necessary amenities.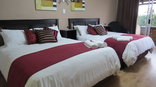 Akweja B&B pride ourselves in the kind of gracious hospitality most people thought was extinct. Our beautifully furnished rooms create a peaceful ambiance which will delight you, and our meals will ensure that your stay is remembered.
La Palma, situated in a security estate, offers 17 en-suite bedrooms, a conference venue seating up to 30 delegates, full English buffet breakfasts, licensed bar, free Wi-FI, dinners on request, 30kVa generator, laundry services and swimming pool.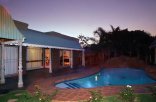 Borisimo`s Guest House has the vision to create a tranquil environment for the discerned guest in Brackenhurst, Alberton. Our quality and attention to detail will ensure that you return.