Prepare to be pampered in true luxurious style at Lekoa Lodge. Nestled in the Southern Gauteng-Vaal Region, near Johannesburg, this unique Guest Lodge offers an unforgettable experience. This unspoilt Fauna & Flora are but a small attraction.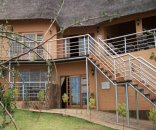 Grading:
The Vaalnest Boutique Hotel at the Vaal Dam is a small and intimate hotel in the quaint town of Vaal Marina,it redefines luxurious accommodation with a 4 star rating. We are a number one stop location on route to Durban, Drakensberg and Lesotho.
41.8 km FROM Villiers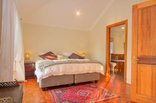 Come and relax in our beautiful villa on the banks of the Vaal Dam. On this large property, our exquisite villa has 6 bedrooms, with 5 en-suite bathrooms. It can sleep 8 adults and 4 children.
45.1 km FROM Villiers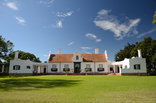 Grading:
Treat yourself to a luxury country house getaway at Welgelegen Manor, just short of an hours' drive from Johannesburg. We offer you exquisite, timeless rooms as well as a three course gourmet dining experience during your stay.
44.9 km FROM Villiers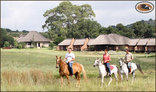 Grading:
At Badgerleur Bush Lodge we pride ourselves in providing a unique experience for our guests. We offer 4 Star luxury accommodation in 6 Luxury Suites and 2 Superior Deluxe Suites.
24.7 km FROM Villiers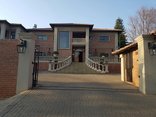 Grading:
Gem in the heart of Newcastle, this boutique hotel is situated in a quiet leafy suburb. Ideal for business and leisure, guests can relax around the pool and enjoy a pizza from the pizza bar or partake in a fine dining experience in the restaurant.
58.4 km FROM Villiers