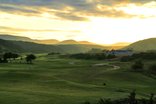 Set in the Bushman's River Gorge, in the heart of the Greater Addo in the Eastern Cape of South Africa, Bushman Sands Golf Lodge features an 18-hole Gary Player designed golf course and Luxury Accommodation.
A boutique lodge near Alicedale, can accommodate up to 9 adults plus some children. Ufumene measures 2400 hectares (6000 acres). It straddles both sides of a valley in the mountains that separate the wet coastal plains of the Eastern Cape.
Grading:
Welcome to Shamwari Game Reserve, the ultimate luxury big five African safari adventure and conservation effort coupled with responsible tourism.
13.5 km FROM Alicedale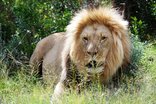 Grading:
Situated just over 85km from Port Elizabeth on the N2, Kwantu Private Game Reserve is a malaria free resort with 5 star accommodations at Pollards Inn Hotel and the Lodges which is situated in the middle of nature facing a water hole
13.4 km FROM Alicedale
Grading:
Villa Lobengula is a beautiful and tranquil space tucked away in the depths of the valley bushveld. It is a place where your soul can rejuvenate and rest in supreme peace and comfort whilst the vibration of authentic Africa dances through your being.
5.1 km FROM Alicedale
Grading:
Eagles Crag is nestled in a valley and provides the ultimate luxury for the most discerning of travellers
10.8 km FROM Alicedale
Grading:
Bayethe is a splendid stone walled and thatch roofed lodge with a large deck area overlooking a waterhole.
16.0 km FROM Alicedale