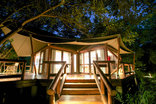 Easily accessible from South Africa, in the easternmost corner of Botswana, lies a unique, timeless corner of Africa. Game drives, walks and sleep-overs in the bush. The Lodge offers cosy suites and a sparkling pool.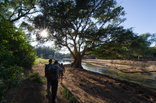 Molema offers self-catering accommodation in wooden chalets, permanent dome tents and camping sites. The accommodation is exquisitely located close to the banks of the Limpopo River, shaded by huge Leadwood and Mashatu trees.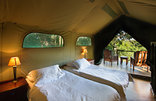 Serolo Safari Camp is located along the shady floodplain of the Limpopo River, 600 m from the river itself, under the many massive Riverine trees including the magnificent Mashatu and tall Apple-leaf trees.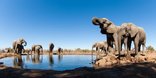 Mashatu lies at the confluence of the Limpopo and Shave rivers in a diverse wilderness of savanha, riverine forests, marshland, open plains and sandstone outcrops.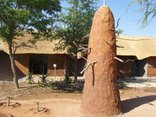 Grading:
Moyo Safari Lodge offers luxurious accommodation, uniquely decorated which has been acclaimed by many visitors as "exceptional". We are situated in the Thembe Region of Limpopo.
45.7 km FROM Tuli Game Reserve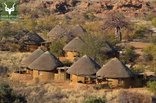 Mapungubwe National Park and World Heritage Site is the ideal location for anyone interested in wildlife and birds, to those in search of serenity, identity and the extraordinary history of this Park.
28.2 km FROM Tuli Game Reserve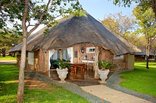 Platjan Lodge offers a wide selection of accommodation, only a short drive from the Platjan border post to Botswana. Here guest can stay in lovely private chalets, all fully equipped for self-catering.
49.5 km FROM Tuli Game Reserve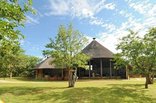 Grading:
A tranquil bush retreat with luxury fully catered accommodation in secluded twin bedded chalets with attentive personal service. Ideal for visits to Mapungubwe National Park and San Rock Art.
42.0 km FROM Tuli Game Reserve