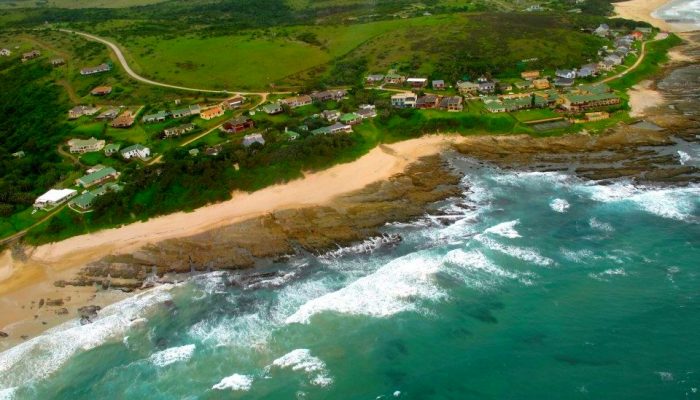 Situated next to Haga-Haga,
Club Wild Coast
offers its visitors a unique blend between comfortable and homely accommodation, wildlife adventures, rock-angling, horse-riding and a 9 hole golf course.
If homely accommodation is what you are after book into one of the lovely villas.
To keep you busy, a range of activities are available. Take a relaxing horse ride, play a round of golf or soak up the sun with some of the finest rock-angling around.
Access to Club Wild Coast, as well as the 8 km stretch of coastline, is restricted to guests only.
The privacy and security at the Club is second to none, and guests can enjoy both the nature and the facilities at Club Wild Coast feeling the freedom of privacy.
Accommodation at Club Wild Coast:
We offer three or four bedroom, 2 bathroom self catering villas.
Rooms include:
- Main Bedroom - Double Bed, dressing table, cupboard etc. All main bedrooms with sea views
- Kiddies Room - 2 single beds, cupboards
- Guest Room - 2 single beds, cupboards
- Kitchen - Completely equipped kitchen with fridge, stove, kettle etc
- Lounge - Comfortable lounge suite with coffee table
- Dining Room - Dining table
Club Wild Coast Activities:
The rock angling here is in one word, outstanding and fine catches of bluefish, silver steenbras, kob galjoen etc are all to be expected.
While staying at Club Wild Coast, you also have the option to go out and explore the country-side on horse-back or on foot. Wild flowers are abundant and the birdlife is prolific. Horseriding can be enjoyed by both young and old alike, and it still remains the best way of exploring the country-side and get a peek at the game in the area.
All Golf enthusiast will be delighted to know that we have a 9 hole golf course within the boundaries of the resort.
The view from Whale/Dolphin Point is breath-taking. The indigenous game is undisturbed in their natural environment.

Click to display the map