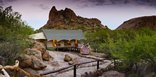 A small, personal luxury tented camp, where the emphasis is on Nature, and on slowing down. Very comfortable accommodation and wide range of facilities offered. Known, in particular, for great birding.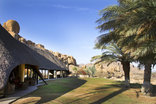 Ai‐Aiba ‐The Rock Painting Lodge is dramatically set against imposing granite boulders in the foothills of the Erongo Mountain range. Famous for its countless rock painting sites Ai‐Aiba is a mystical exploration of nature.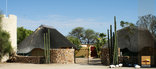 We are a small nice place in the beautiful area of the Erongo Mountains. We have 5 Double rooms in 2 catagories and a small family house with 5 beds. We offer dinner and breakfast and on demand also lunch.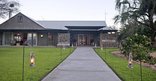 WELCOME TO EPAKO, a luxurious 11000 ha game lodge situated in beautiful mountainous surroundings and conveniently positioned midway between Windhoek, Swakopmund and Etosha Pan.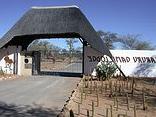 Experience the relaxing atmosphere of our lodge with its restaurant, bar conference bungalow for about 30 people.