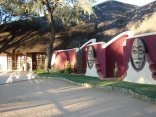 Situated two kms north of Okahandja on the main road. It is the perfect stopover before continuing your journey. With 22 twin rooms & 2 family units incl. en suite bathroom, TV, telephone, tea/coffee making facilities, ceiling fan.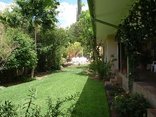 Guest Rating:
(3 reviews)
Situated in the garden suburb of Olympia, Windhoek, Namibia, AnJo Villa Guesthouse is the Guest House of Choice for the Discerning Business Traveller and provides 5 double and 2 single rooms all with en-suite facilities. A full breakfast is provided
44.3 km FROM Okahandja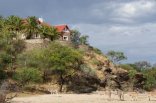 Guest Rating:
(3 reviews)
This is the first guest farm in Namibia, situated near Windhoek. We offer 6 lodge rooms, 2 furnished safari tents and a small campsite. Our guest farm is located on a mountain with a breath taking view overlooking a dry wide riverbed
31.8 km FROM Okahandja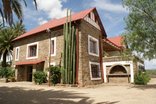 DĂĽsternbrook Guest Farm/ Lodge, near Windhoek, offers dinner, bed & breakfast inclusive of wildlife activities: A spectacular cheetah and leopard feeding drive A stunning game drive Scenic walking trails perfect for nature, bird & animal lovers.
31.4 km FROM Okahandja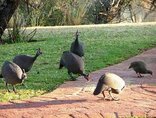 At Windhoek Game Camp we offer our guests a combination of luxury accommodation in the middle of nature. The camp is situated at Brakwater, only 20 minutes from the CBD of Windhoek. Windhoek Game Camp luxury tented camp is family-owned
45.7 km FROM Okahandja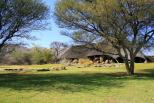 Set along the edge of the park are 16 thatched roof rooms, specially designed to ensure comfort and luxury, while remaining almost invisible from a distance, as great architectural care has been taken to blend the rooms in with the surrounding bush.
38.8 km FROM Okahandja