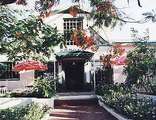 The crown jewel of the Gamsberg, halfway between Windhoek and the coast, offers far more than only and exciting view.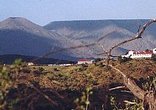 Two hours' drive away from Windhoek, on top of the Gamsberg Pass, Hakos offers a wonderful view to the Hakos Mountains and into the Namib Desert. Here you will find peace and relaxation.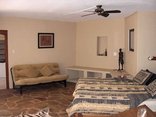 On your way to Sossusvlei you really should put in a day or two at Barchan Dunes. You surely will enjoy your stay - the quietness of the farm, the beautiful environment and our exclusive guesthouse.
55.4 km FROM Gamsberg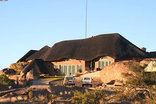 For four generations the Rabie family has lived on Namibgrens, building it to the fully functioning cattle farm it is today.
33.3 km FROM Gamsberg