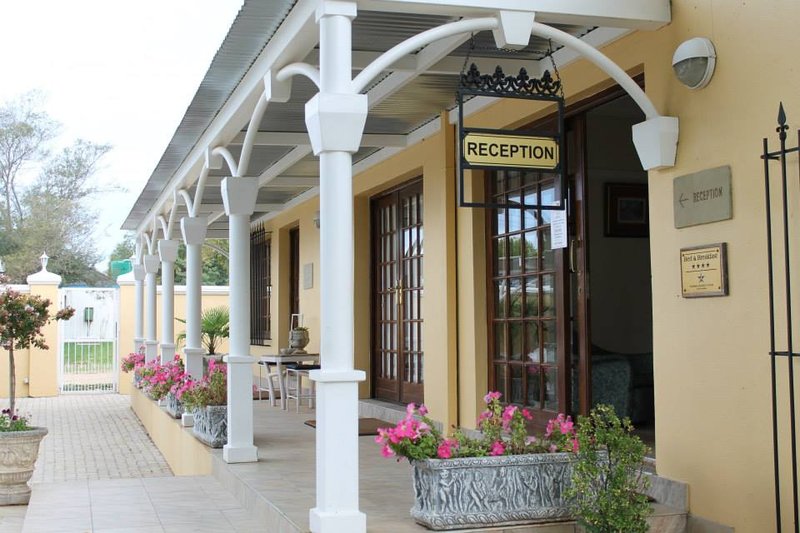 Casa Romana Bed & Breakfast
, situated in the beautiful Eastern Free State town of Ladybrand, offers upmarket accommodation and facilities.
Passionately run by the owners, luxurious accommodation is offered in an area renown for it's natural beauty. With views of sandstone cliffs and the Maluti Mountains, guests can escape into our little piece of Italy.
Facilities at Casa Romana Bed & Breakfast:
- 18 individually decorated en-suite bedrooms with private entrances
- Self catering 2 bedroom, 2 bathroom flat with lounge and kitchen
- Covered secure parking inside the premises
- Outdoor covered patio for functions, conferencing, or guest "braai"
- Large swimming pool.
- Small Chapel for weddings
Attractions:
- St Augustines Chapel & Rock Art
- Bushman Paintings
- Ladybrand Country Club – including Golf, Gym, Squash and Tennis
- Horse Riding
- Mountain Bike Routes
- Lion and game farms
- Maseru, Lesotho – 15 km
- Maloti Tourist Route
- Historical Buildings and Museum
Paradisical oasis in an unwelcoming environment. The streets around this wonderful place resemble the worst of Calcutta. Shameful! Nonetheless, we will not be deterred from a revisit, if the opportunity arises.