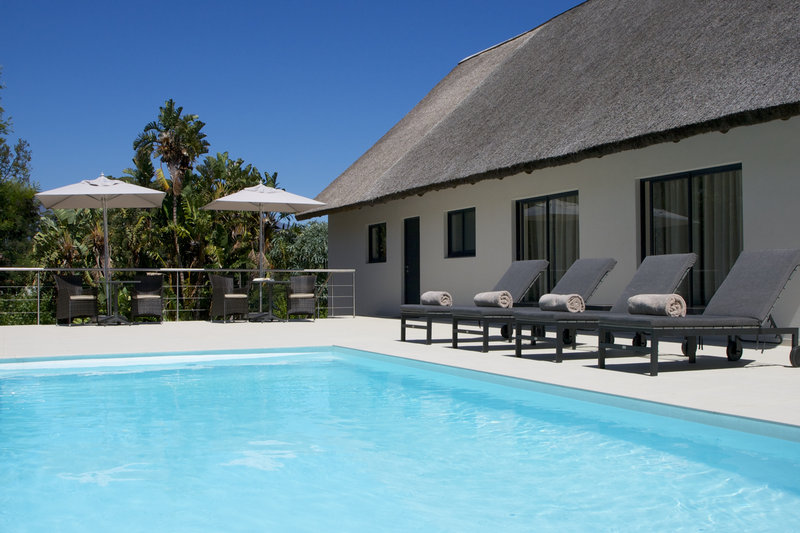 Featuring panoramic views of False Bay and the Hottentots-Holland Mountains,
Cape Vermeer Guesthouse
offers luxury suites including breakfast or self-catering.
Fully Self-catering, Bed & Breakfast, or your personal mix of the two - it is all possible at Cape Vermeer. All our suites come with a fully equipped kitchen - including a toaster, everything to fry or cook your eggs - and Nespresso coffee and Rooibos or Earl Grey tea facilities. We have all shops nearby so it`s easy to arrange for your own breakfast or snacks at leisure.
In case you really want to spoil yourself we also do offer the best breakfast service available. Served to your suite so you can enjoy it in the privacy of your suite, in bed if you like, on your private terrace or any place of your choice in the lush gardens of Cape Vermeer.
Our Breakfast Hamper Service includes fresh fruit salad, yoghurt with raw nuts, healthy sweet and savoury muffins and the BEST croissants in town, freshly baked at Cape Vermeer each morning and personally delivered to your suite.
Accommodation at Cape Vermeer Guesthouse:
Every one of our beautifully designed apartment suites provides the discerning traveler with total comfort and relaxation and each comes complete with private terrace and elegant, modern decor. All suites have an open plan layout, bathroom, working desk, dining area and a well-equipped kitchenette with oven, stove, microwave and refrigerator.
Free Wi-Fi is available throughout the property and guests can enjoy private parking on site.