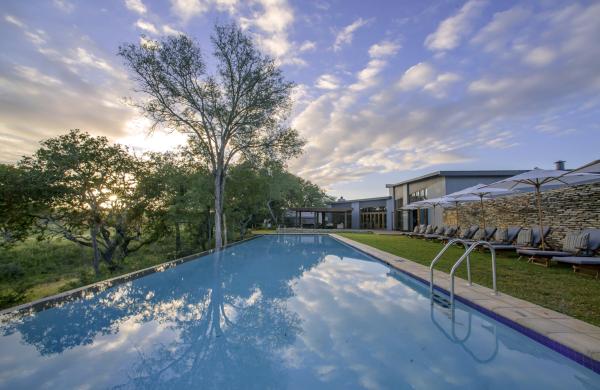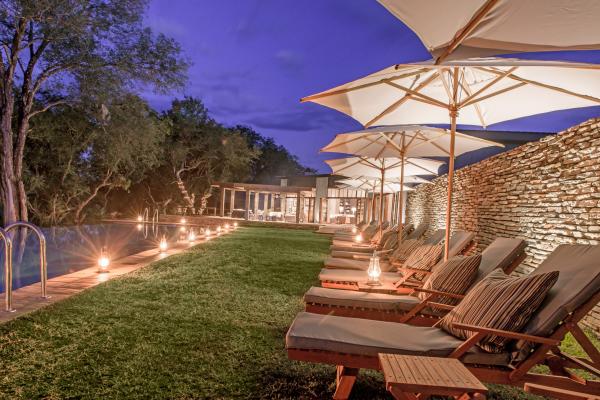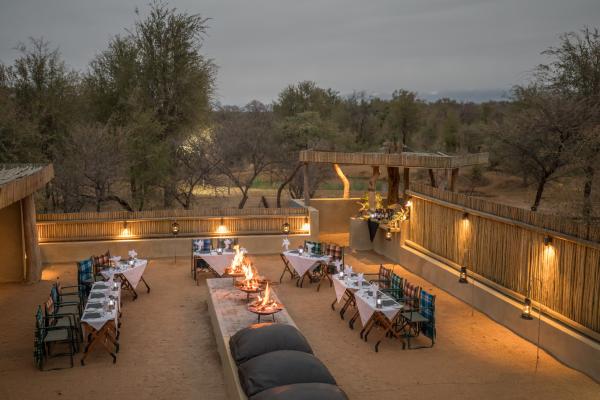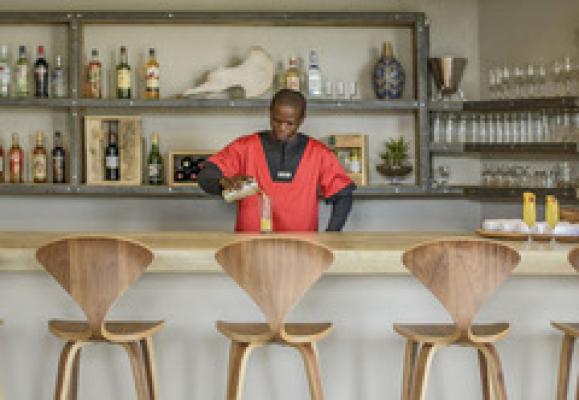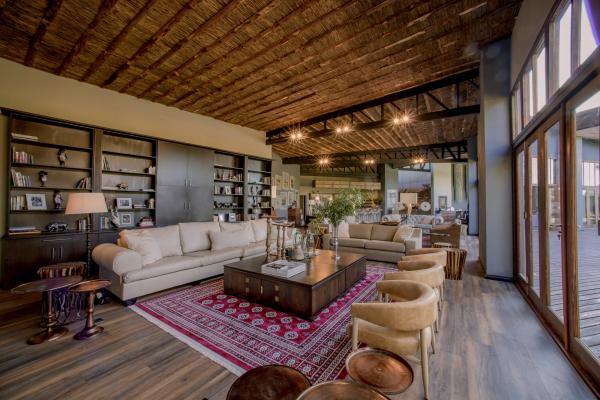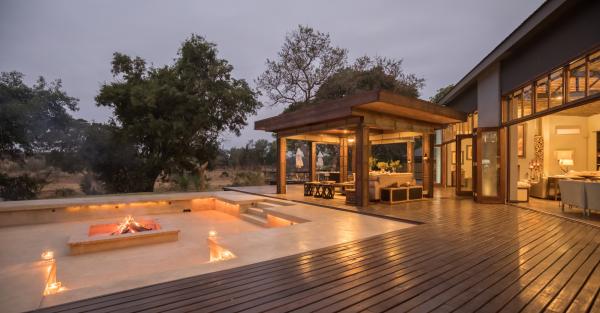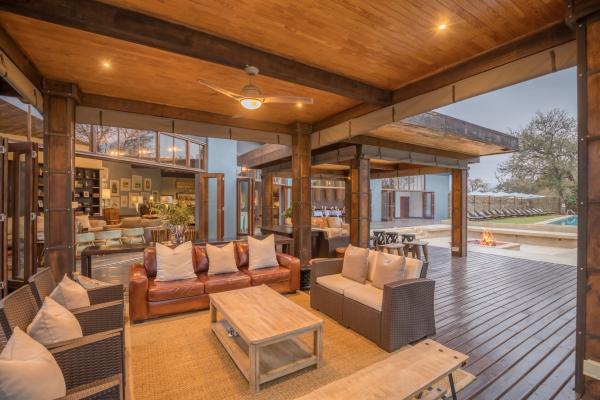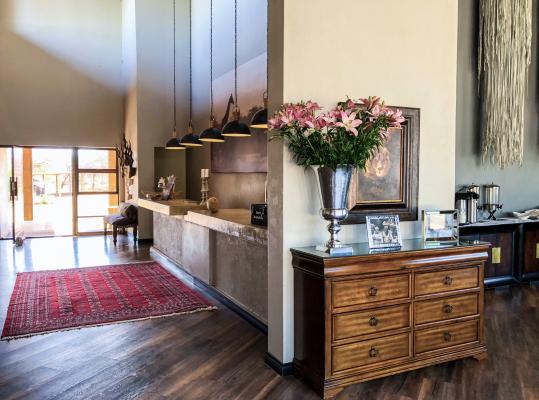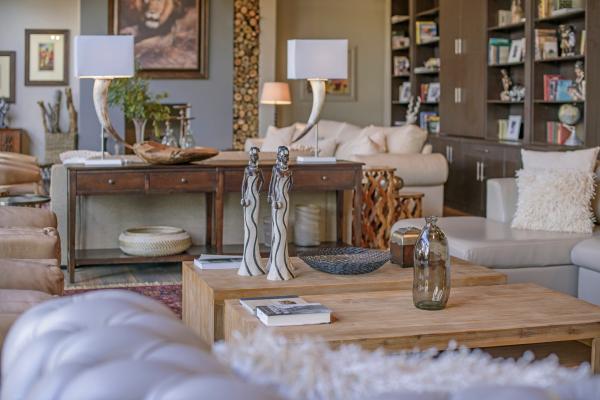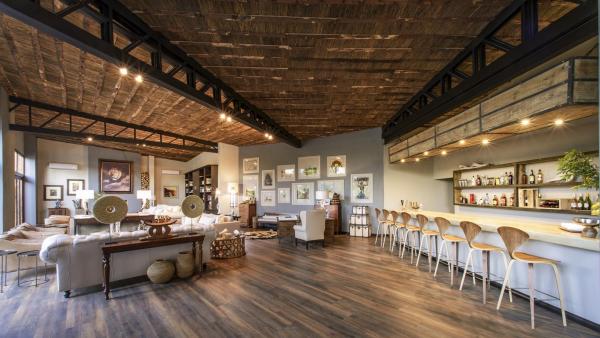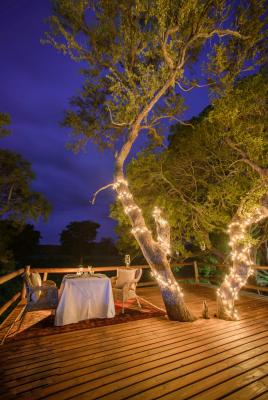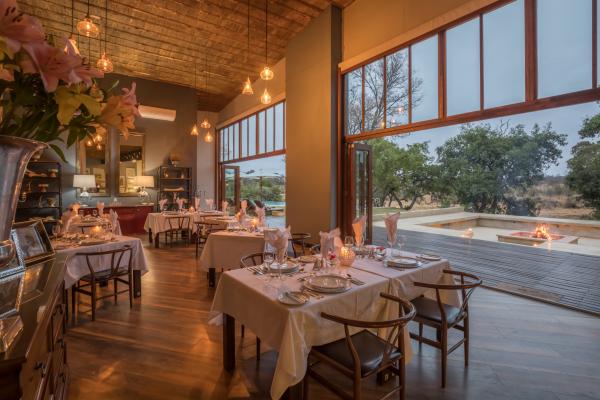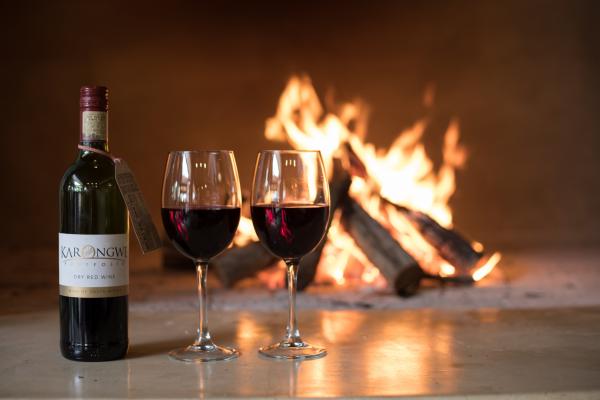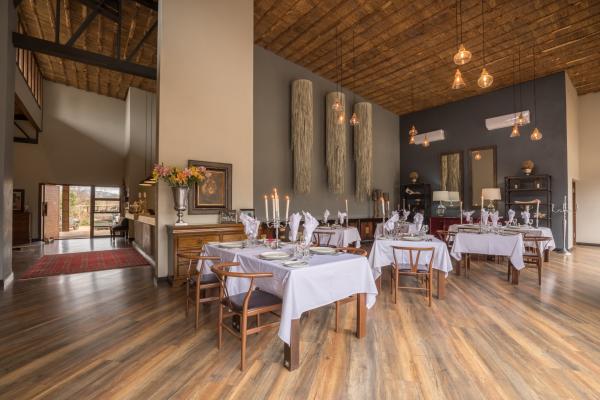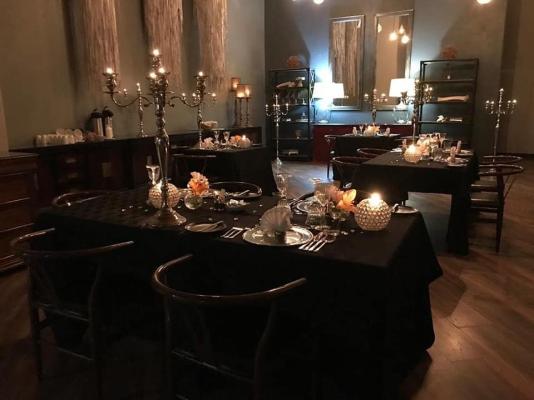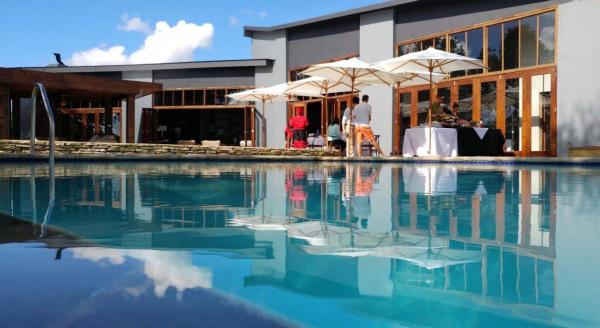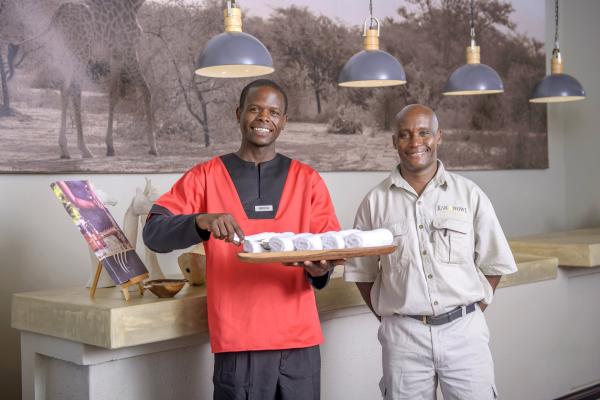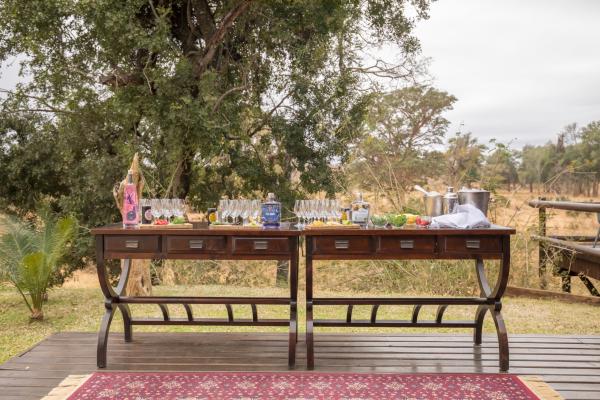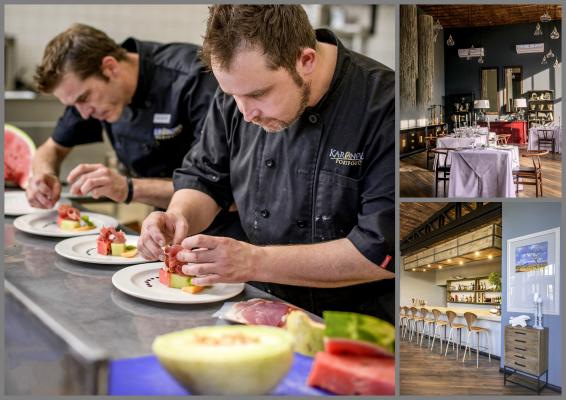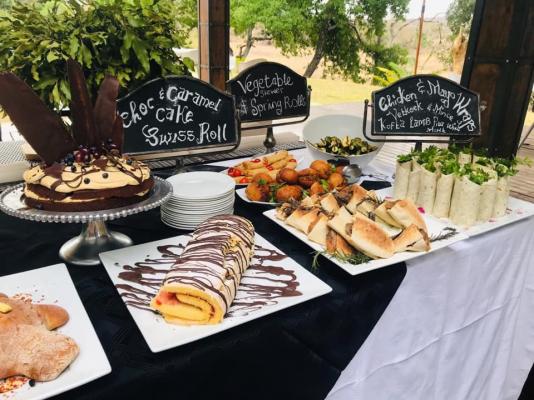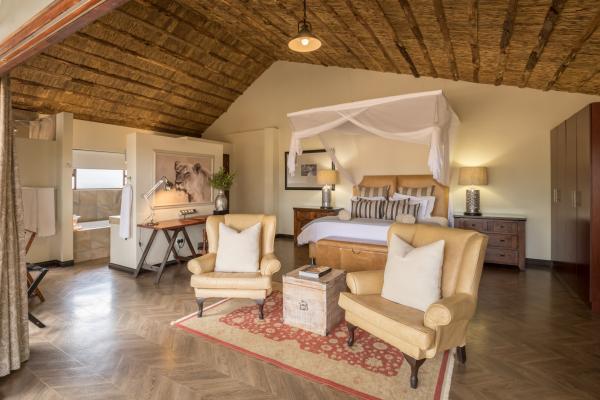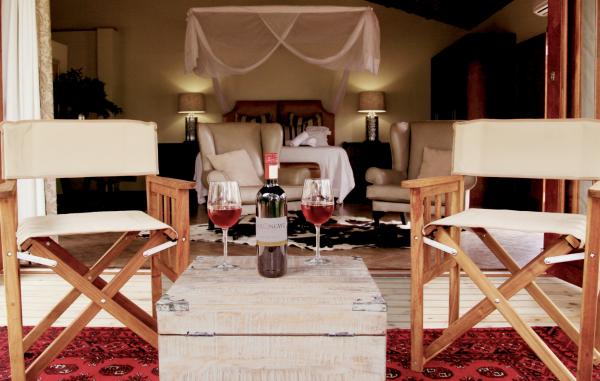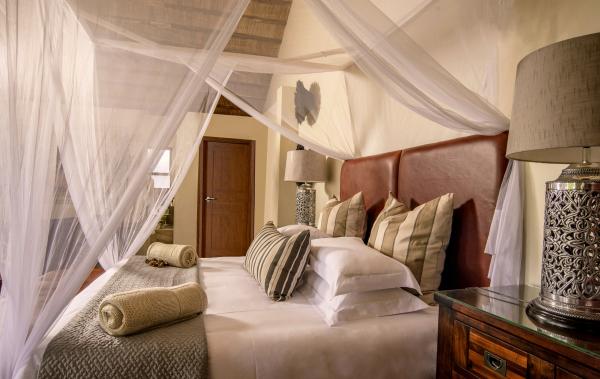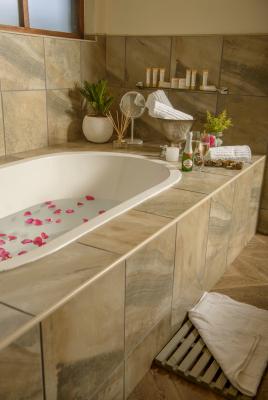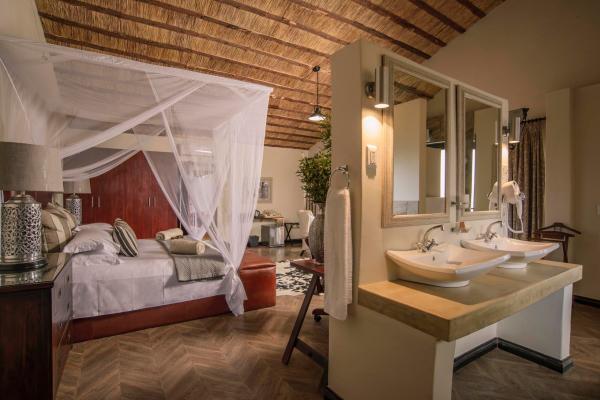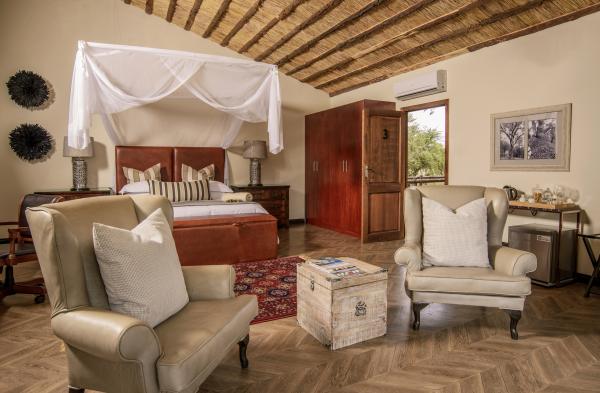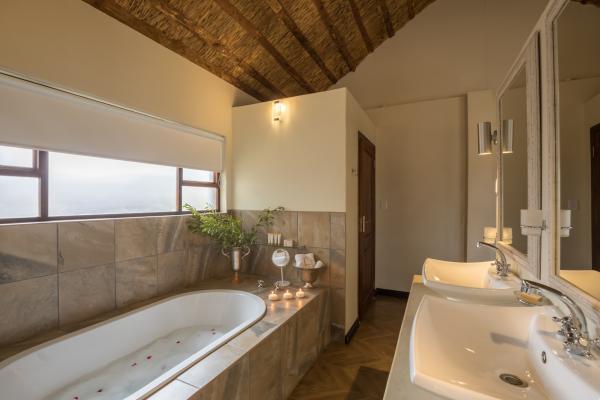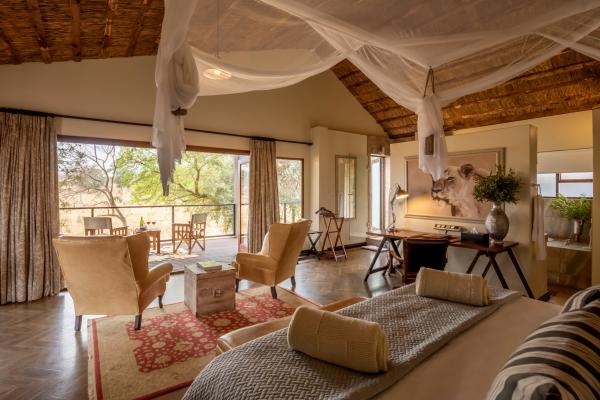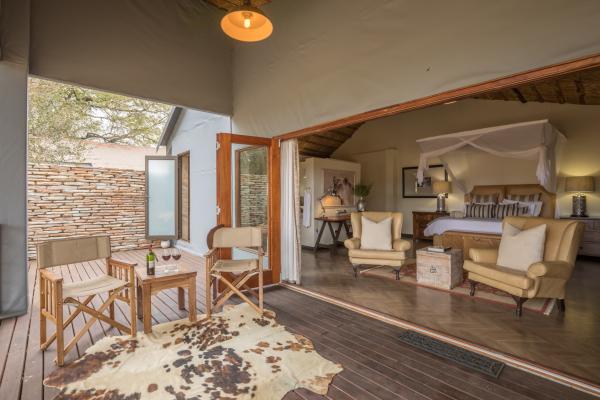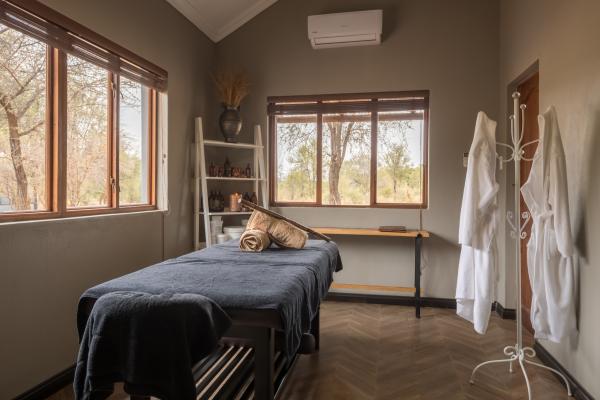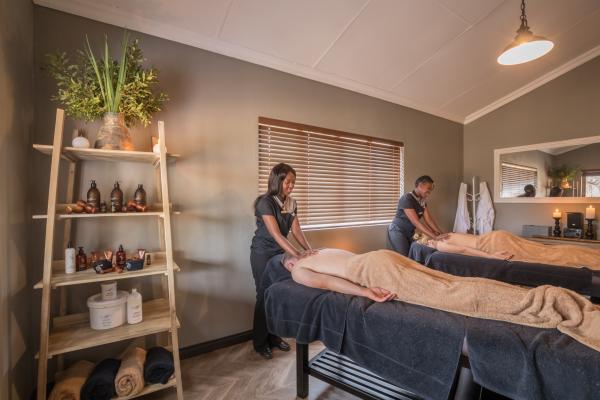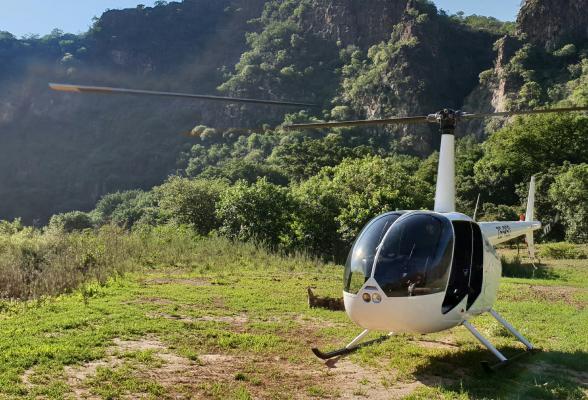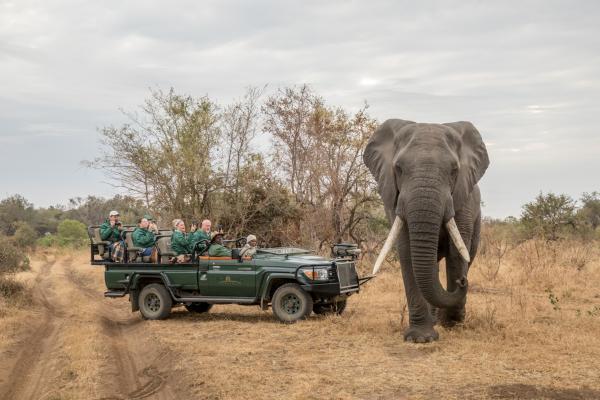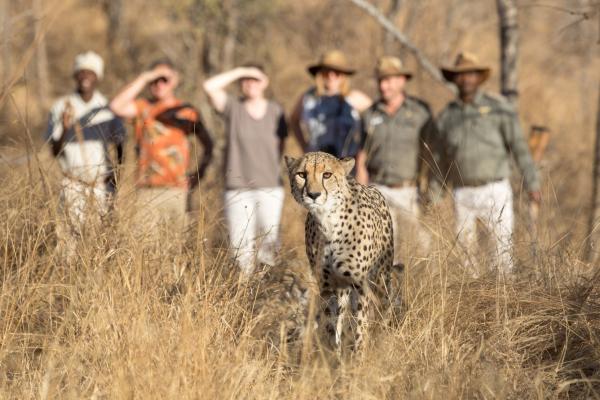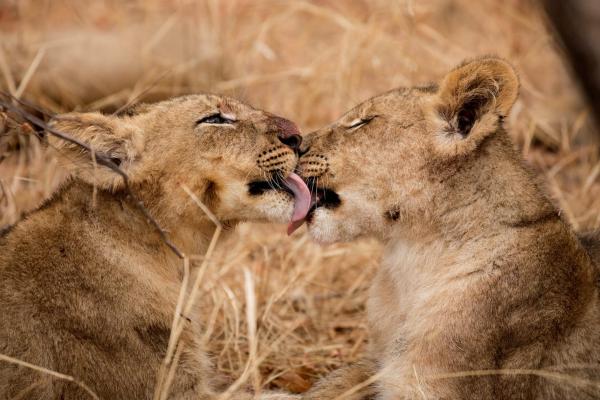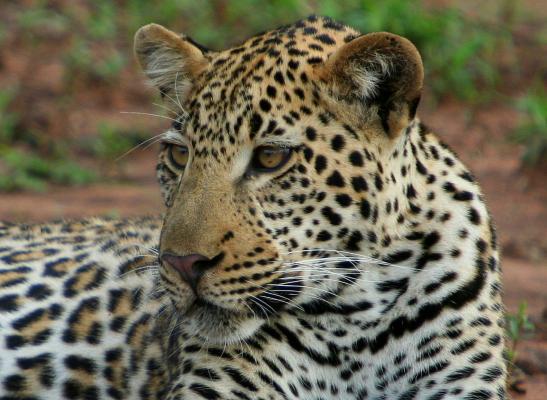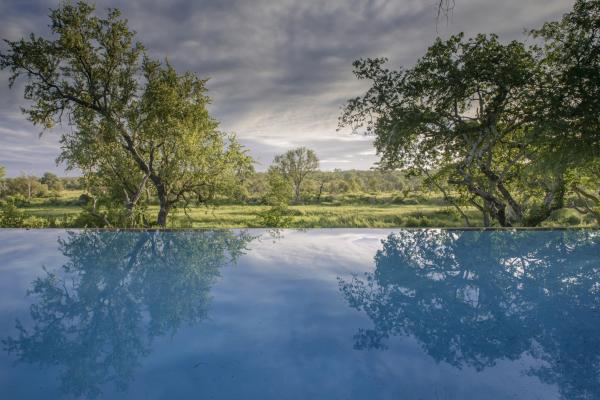 Previous
Next





































Book Now
Beautiful Becks Safari Lodge lies on the banks of the Makhutzi river in the Big 5 Karongwe Private Game Reserve.
The Lodge possesses a contemporary look that is luxurious and its wide open lounge and dining area incorporates the magnificent natural surroundings.  The interior is tastefully decorated with a modern African touch that brings to life  the Safari experience.
 It has a 25 m lap pool that overlooks the river to enable visitors to relax in the pool while enjoying the view of the wildlife.
Safaris take place twice a day in open vehicles to enable guests to view the Big 5 and the smaller animals up close.
Attractions:
The amazing game viewing of the Big 5 and other species like wild dog and cheetah remain Karongwe's most amazing draw card.  In addition the fabulous cuisine and friendly staff make this experience just perfect.

In the area are many other attractions like the Panorama Route, Kruger Park day Trip, The Cheetah Project, Moholoholo rehabilitation centre and the Blyde boat cruise.
Activities:
Traversing over the 9000 hectares of supreme African bushveld, Shiduli is home to the Big Five (Lion, Leopard, Buffalo, Rhino and Elephant) as well as a wealth of other creatures.  Our open vehicle game drives are perfect for game viewing.  Enjoy a sun downer while the sun sets over the magnificent Drakensberg Mountains.
The magnificent game viewing makes for perfect photographic opportunities; enjoy the view of the Lowveld from a kopje amid the lush vegetation, huge variety of trees and over 365 different bird species.  Game drives are conducted with our qualified game rangers and Shangaan trackers who will share their vast experience of the African Bush and a chance to view Cheetah on foot.
Spa - enjoy the selection of spa treatments that are offered at Shiduli .
Exciting scenic helicopter flips over the Olifatns gorge offers a once in a lifetime experience of this untouched beauty of Africa from the sky.
Anti- poaching walks - provide an insight to the poaching threat that our wildlife faces.
Interactive Cooking - this is an opportunity to cook traditional South African meals with our chefs and to enjoy the meal afterwards.
Star gazing - see the spectacular Milky Way and be in awe at the Souther Sky while spotting beauties in the sky like the southern cross etc.
Traditional Shangaan evening - this fun filled event creates memories that will last with you forever.  Dress up in traditional clothes while enjoying dinner in the traditional Shangaan manner and cuisine.
Bush Picnics -  enjoy an excursion to the highest point on Karongwe - Beacon rock and soak in the 360 view of the Lowveld.
Photography workshops - book with four friends a workshop to hone the photography skills.
Visit our local community - support our schools, drop-in centre and churches.
Tree planting - take part in our green initiative by  planting a tree in our local community - get a T-shirt to remind you that you planted a tree in Africa.
Yoga -  book a yoga class with friends to relax in the serenity of the bush.
Little Paws Program for Children- this is an interactive complimentary program which thrills children and leaves them with a wider knowledge of Africa, its people and the bush.
Clothing and Accessories:
Light, cotton clothing in light tones:  Many first-time visitors arrive in South Africa and stick out because they look like a safari cliché.  Choose neutral tones and light fabrics, preferably cotton . These fabrics work best in a hot climate.  Pack about 3 t-shirts and 3 pairs of shorts.  Do not pack white shirts, they show the dirt up easily and make you highly visible to the animals.  Other colors to avoid are red which attracts animals, and if you are going into an area where Tsetse flies are present then you should also avoid the colors blue and black.
For the Ladies:  You can pack one smarter set of clothing for if you are staying at a private lodge, but for the most part informal.  Much more important however is to pack a good support bra, as game drives can sometimes be a little rough.
Long Sleeved Shirt and Trousers:  Pack a couple of long-sleeved shirts and a pair of long trousers.  The evenings can be chilly, and they are also good for keeping mosquitoes and other insects at bay.
A Lightweight Waterproof Jacket:  The temperatures can vary greatly.  In winter you can be very cold on a morning game drive, but perfectly comfortable in shorts and a t-shirt at midday.  The secret is to wear several layers that you can take off or add to as needed.
A Good Pair of Trainers or Hiking Shoes.

A good durable pair of trainers is all that is needed. You might also like to pack a pair of sandals for around the lodge or pool.

A Wide Brimmed Hat:  Many first-time visitors to Africa underestimate the strength of the Sun even in the late afternoons. Choose a hat that has a wide brim to shade your eyes and the back of your neck (this is an area most people forget, and where they get sun burn.
Sunscreen:   Choose a sunscreen with a high SPF or sun protection factor of between 30 and 50.  Do not underestimate the power of the African sunshine - the last thing you want on holiday is a bas sunburn or sunstroke.

Sunglasses:  It is a good idea to pack a pair of sunglasses as the glare from the sun during the middle of the day can hurt your eyes and give you a headache, especially if you are not used to it.
A camera, charger and spare memory cards:  You will want to take lots of photographs so make sure you take plenty of memory cards for your camera.  Don't forget to pack the charger.
A light- weight flashlight:  Packing a small flashlight is always a good idea.  Sometimes you have to walk in the dark and being able to see where you are going in the bush is always a good thing!
A good book:  Consider packing a book that you will enjoy reading.  There will be some leisure time during the middle of the day, or while waiting for a flight when you will be grateful to have a book to read.
Health and Climate:
Medical kit:
Pack a small bag or medical kit with some pain killers, any chronic medications (enough for the trip), some insect repellent, any vitamins etc. Most of the lodges and Rest Camps will have a basic medical aid kit; just pack the things that you might not be able to get in South Africa. Take Lip balm and a small bottle of moisturizer.
Anti-malarial:
The Kruger National Park is in a malarial area, Karongwe is in a low-risk malarial area.  Please consult your doctor about prophylaxis before your trip and do not forget to pack it.
Rooms and Units Available:
Becks has 11 suites that are beautifully decorated with a private balcony that  enables the guest to relax and enjoy the outside view of the bush.  Each suite has an indoor and outdoor shower and a bathtub.

Becks offers spa facility as well as many interesting activities that can be booked at the lodge to experience the full African Safari.
Deluxe Safari Suite
Luxury Suite facing the Makhutswi River. A palette of silver, charcoal and elephant grey in a range of sumptuous modern materials creates an elegant and contemporary setting In each expansive suite. King/twin beds.
Amount of similar units: 7
Sleeps 2 Adults
---
Deluxe Safari Suite (Adjacent)
Two sets of adjacent suites (can be used for familes),facing the Makhutswi River. A palette of silver, charcoal and elephant grey in a range of sumptuous modern materials creates an elegant and contemporary setting In each expansive suite. King/Twin beds.
Amount of similar units: 4
Sleeps 2 Adults
---
Facilities & Services available:
Children under 12
Elderly
Disabled (wheelchair friendly)
Honeymoon Couples
Airport Shuttle Service
Babysitting Service
Laundry Service
Ironing Service
24-Hour Room Service
Special Meals on Request
Wedding facilities
Wine Tasting
Team Building
Bar on the Premises
Dining room
Restaurant
Spa
Cots available
Curio Shop
Fax & Photocopy Machine
Fireplace on the Premises
Garden
Library
Internet Access
Parking (off-street - open)
Tourism Information Desk
Wi-Fi
English
Other Language
Swimming Pool
Cancellation Policy:
-  29 to 22 days prior to arrival - 10% cancellation fee
-  21 to 15 days prior to arrival - 30% cancellation fee
-  14 to 7 days prior to arrival - 50% cancellation fee
-  6 tot 3 days prior to arrival - 65% cancellation fee
-  3 to 1 day prior to arrival - 80% cancellation fee
Terms and Conditions
GENERAL TERMS AND CONDITIONS
Rate Includes
• All meals, teas, coffees and snacks.
• Accommodation.
• Dawn and dusk safaris in open Land Rovers.
• Drinks on dusk safaris are limited to one per person with a choice of local beer, wine or soft drink.
• All local house wines and beers are now included at Becks Safari Lodge only.
• Wifi at all lodges.
• Fees for 2020 - Are all included in the per person per night cost.
• Any transfers from Southern boom gate are included.

Rate Excludes
•   Airport and road transfers, including chartered flights landing at Hoedspruit Civil Air Base.
•   Mini Bar, curio, telephone, spa and laundry expenses.
•   Premium and imported brands.

General
•   Single supplement of 40%.
•   Children are welcome at Karongwe Portfolio and Becks Safari Lodge pease note that would not include triples at Becks and excluding Kuname.
•   Children between 0 and 2 years old are accommodated on a complimentary basis.
•   Children from the ages of 3 years to 11 years old are accommodated at 50% of the adult tariff, sharing a family room with adults.
•   All children will be charged the Reserve Fees.
•   Children 12 years and older are considered adults and pay the applicable tariff.
•   Children under 6 yrs are not permitted on any Game activity unless approved by the Lodge Management onsite. No prior approval shall be given. (Children are required to be accompanied by an adult on Game activity) Please note children that are under aged will not be allowed on a game drive – securing a private vehicle will also not allow this policy.
•   Bushwalks are an optional extra available on our standard package, and only arranged at the Lodge, subject to conditions. This activity is also available for limited duration and is subject to approval on the ground, it is also subject to game movement and Karongwe Lodges reserves the right not to offer based on the safety of our guests. There is an additional cost for this activity and may not be exchanged for a normal game activity.



Directions:
DIRECTIONS TO KARONGWE GAME RESERVE From Johannesburg:
Take the N4 motorway towards Mbombela (Nelspruit), passing eMalahleni (Witbank) and Middelburg Turn left into eMakhazeni (Belfast) Once in eMakhazeni, follow the signs and turn right towards Dullstroom, passing through Mashishing (Lydenburg) Continue on the R36 to Ohrigstad and the JG Strydom Tunnel Approximately 10 km after the tunnel, turn left onto the R36 towards Tzaneen. The Karongwe Game Reserve is situated on your right, with the lodges located as follows : Kuname - 24 km Shiduli - 22 km River Lodge, Chisomo and Becks Safari Lodge - 27 km From Hoedspruit: Head south on Argyle Road (650 m), then turn left toward R527 (100 m). Turn right toward R527 (140 m), turn right onto R527 (31,1 km) and then turn right onto R36 (23,1 km).
---

Click to display the map
Children Policy
---
Children of all ages are welcome and can enjoy a complimentary Little Paws Program to keep them entertained and thrilled with the experience of Africa.  Baby sitting facilities are available.
Children under 6 are not permitted to go on safari for safety reasons.