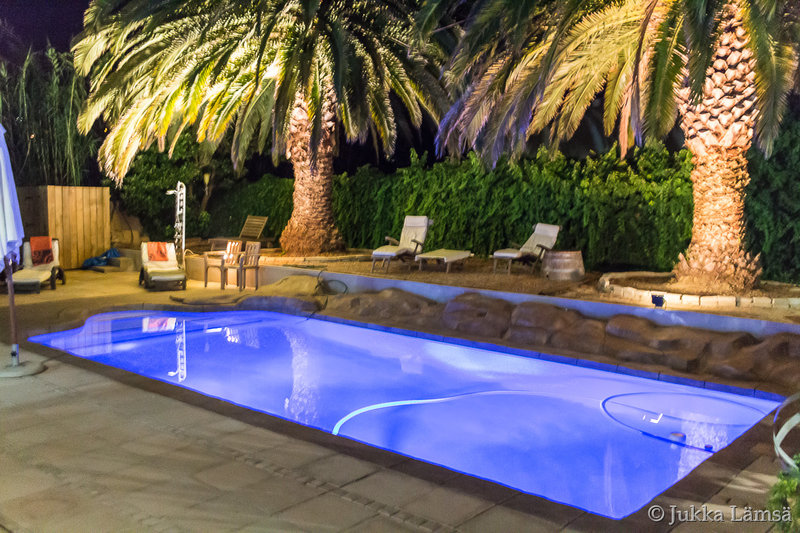 Pieter and Anja left Belgium for South Africa, they are now the proud owners of a magnificent B&B in Wellington along the Wine Route in South Africa.
A surgery of the back from Pieter, made us decide to sell our 2 shops (Optician and hairdresser shop) and purchase a house in Wellington, South-Africa. You can relax at the swimming pool, around the fire place Boma
or enjoy a game of pool, darts and other games available at the B&B.
The nearby presence of the Bainskloof and the 2 palm trees made us decide to by number 11 in de Berg en Dalstreet. After 6 construction months the B&B Ons Stee opened its doors on the 1-th of May 2007.
The mouth to mouth publicity and the internet turned our 4 star graded guesthouse into a place where guests like to stay for short or longer periods.
Wellington, quite accessible to Cape Town International Airport, is conveniently central to many places of interest across all points of the compass. There are five dramatic and scenic mountain passes nearby
Welcomed to the guesthouse in a exceptional manner. Very friendly hosts and made us feel comfortable from the moment we arrived. Rooms are clean, neat and tidy and very homely. I will definitely recommend this guesthouse.