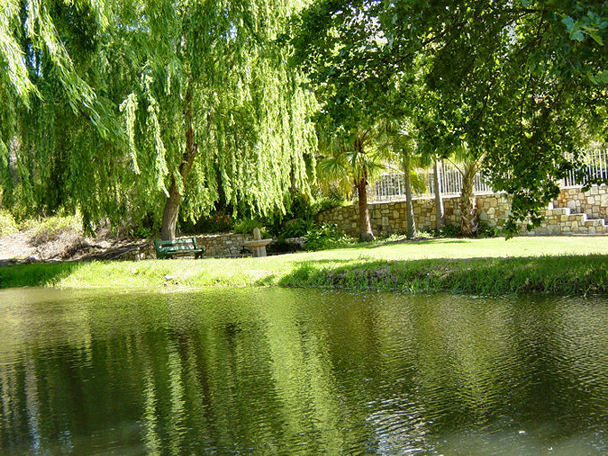 Zandvlakte in the Baviaanskloof can be reached from either Uniondale or Willomore in the west, and Patensie in the east.
It is surrounded by the Baviaanskloof World Heritage site, embracing an astonishing collection of fauna and flaura which form part of the Cape Floral Kingdom.
A remote community, mostly unplugged from the buzz of the world, live in harmony with their surroundings and is defined by their unique lifestyle within these remote mountains.
To reach the destination is in itself a unique experience and must be absorbed by an unhurried spirit. The R332-road, or T1, is one of the major adventures, being the last pass that was built by the legendary Thomas Baines.
At Zandvlakte farm relaxation is not a business, it`s a way of life. Enjoy home cooking and real farm hospitality. It is really the place to get truly unplugged.
Please Note
Food and beverages should be purchased before departure. Although there are shops in the valley they only cater for the basic necessities.
Fuel - fill up in Patensie, Willowmore or Uniondale. One petrol station is available in the valley during office hours and Saturdays until 12.00 noon. Diesel is also available.
Medical kit - be wise and include a good one. It is not a bilharzia- or malaria area. No vaccinations are required in this region.
Accommodation
All cottages are fully equipped for self catering. Dinner and breakfast can be booked in advanced.
Since it is a wilderness area, no television, internet or other modern facilities are available to guests.
Please Note: Pets are not allowed.
Baviaanskloof - Zandvlakte Farm Activities:
Hiking
Game Viewing
Bird Watching
Swimming
Cycling
4x4 Routes

Click to display the map
Clothing & Accessories:
In summer the days are very hot with an average temperature of 40 deg C with sasonal thunderstorms and rain.
Winters are mild to cold with night temperatures dropping to minus zero degrees Celsius
The days are mostly sunny.
Comfortable hiking shoes and hats are recommended.
We had a fabulous time, and Piet was a superb host.
Owners very hospitable and welcoming. meals adequate but basic. Accommodation comfortable but needs some maintenance.
the house and the food is not luxury, but the place is very quiet and the surrounding is beautiful. the tours with the owner are also very nice.
We particularly enjoyed talking to Pieter Kruger about his farming and about the wildlife and the environment. Extremely informative. He and his wife Magriet were very hospitable and friendly. It is an amazing area.