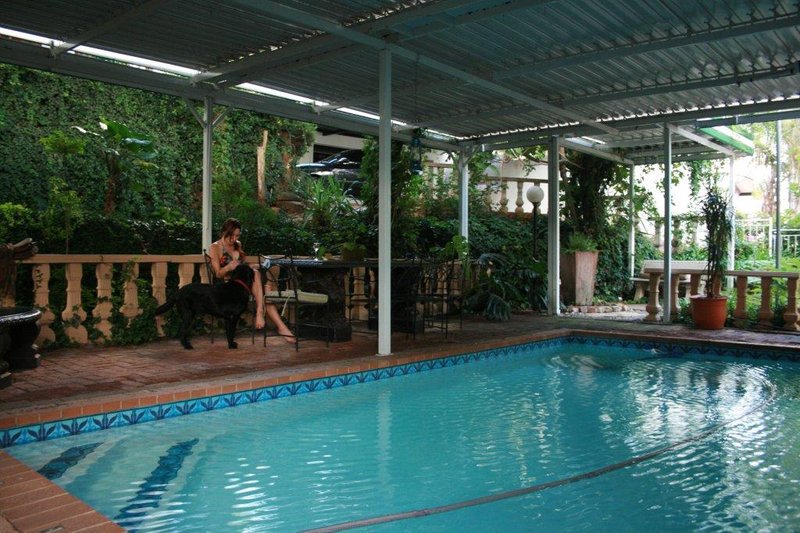 Upmarket, clean, comfortable ands secure bed and breakfast accommodation located in Riveria, Pretoria.
"Amper Bo" is easily accessible and a short distance from historical landmarks, the zoo, main shopping centres, hospitals, bus routes and major highways.
Our upmarket accommodation consisting of well equipped bedrooms includes daily services.
Old world charm and peaceful atmosphere. Our Lovely garden, sparkling pool and full breakfast should be a highlight of your visit.
Secure parking facilities. Transport to and from airport and Pretoria City Centre can be arranged.
Telephone, fax, secretarial services and same day laundry facilities are provided at additional charges.
Warm and friendly service at very reasonable rates. Monthly, group and family package rates available on request.
Check in time: 14:00pm - 20:00pm (Monday - Friday)
earlier check in time: can be arranged - depending on the room availability
11:30am - 13:30pm (Saturday, Sunday & S.A public Holidays)
a later check in time can be arranged
Breakfast time: 07:00am - 09:00am (Monday - Sunday)
Check out time: 10:00am