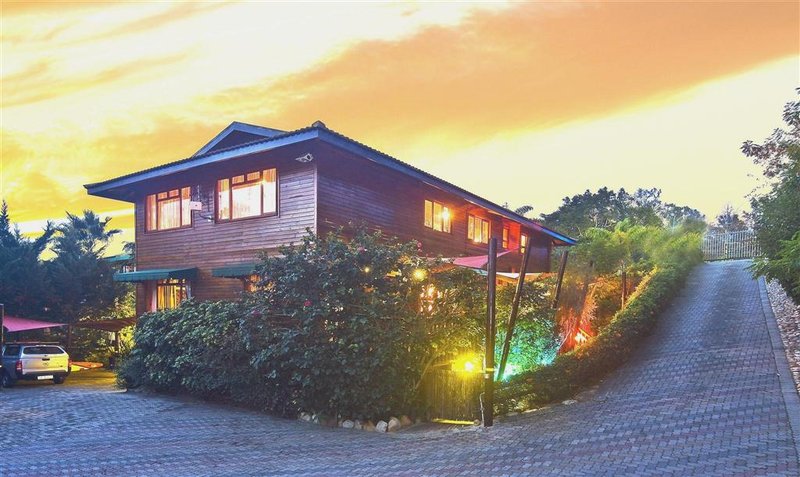 9 on Heron Bed and Breakfast
is located a quick drive away from the city centre and the Knysna Heads. It offers personalized en-suite rooms with free Wi-Fi and (SABC) television. The property is Secured and covered parking is provided free of charge on-site. Each room has a private bathroom and a tea/coffee maker. Some of the rooms have a patio overlooking the garden.
Guests can start their day with a delicious breakfast, including seasonal fruits, cereals, yoghurt, coffee and eggs. A local restaurant is a 6-minute walk away and there are more restaurants in Knysna Waterfront, within a 5-minute drive.
A variety of activities is offered in the surrounding area, such as birdwatching, hiking, beach and forest walks, boat trips, etc. Featherbed Nature Reserve offers ferry rides across the bay, while the Knysna Heads provide panoramic views of the ocean, the town and the estuary. Knysna Elephant park is within a 20minute drive, while other animal sanctuaries can be visited by arrangement.
A tour desk and free private parking are offered on site.
9 on Heron Bed and Breakfast Activities:
Activities around Knysna:
- Touch and feed and elephant at the Knysna Elephant Park
- Walk into Knysna alongside the lagoon and enjoy some oysters on the waterfront
- Shopping Shopping Shopping!
- Take an eco-marine tour towards Buffelsbay
- Game drives, bird watching, birds of eden, and much more

Click to display the map