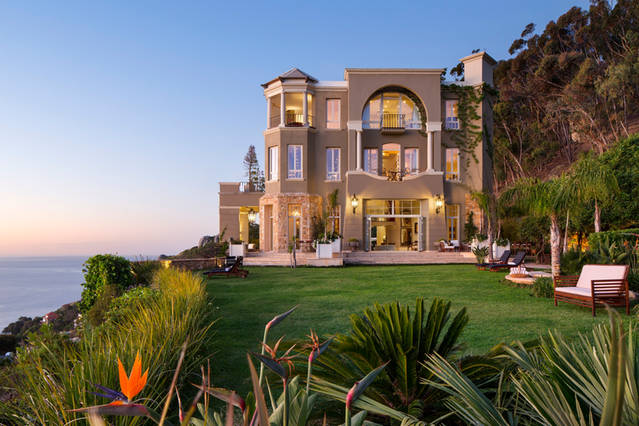 Landing at
21 Nettleton
is about the experience of being pampered - allowing yourself to be transported into a world of peace and tranquility, in a setting which embraces the ocean, mountains and nature.
Nettleton is the epitome of elegance and luxury. Nestled against the slopes of Lion's Head, this private boutique hotel is located in one of the finest positions in Clifton. A mere 10 minutes away from Cape Town's legendary Victoria & Alfred Waterfront, Table Mountain and the city centre, yet a serene oasis removed from the hustle and bustle of city life. The ambient sound of the waves, uninterrupted coastal views, pristine natural landscape and grandiose sense of space are prompts for an unforgettable experience at 21 Nettleton.
Accommdoation at 21 Nettleton:
We offer a small number of private and individually styled suites, each appointed with the finest modern amenities and ideally placed to appreciate the expansive views and stunning landscape. With services included such as a fully inclusive breakfast and bar, afternoon tea, evening canapes and sunset cocktails, high speed wireless internet as well as laundry service and airport transfers for the longer stays - the focus is to provide guests with a memorable, personalized and tranquil stay.
With only six rooms, we offer complete privacy and exclusivity and pride ourselves in molding a bespoke experience during your stay at Cape Town's most sought-after residential address. 21 Nettleton offers five sumptuous suites and a spectacular penthouse with unrivalled views of the Twelve Apostles mountain range and the Atlantic Ocean. Each room is individually appointed with bespoke art, antique furniture and luxurious soft furnishings – styled in a modern fashion. Indulge the senses in the finest linens, relax in the comfort of plush beds, or linger longer in beautiful baths with premium amenities.
Closed to the public and accommodating only 12 guests, 21 Nettleton provides uninterrupted privacy.

Click to display the map
Health & Climate:
The annual average temperature in Cape Town is a delightful 17 degrees going up to 30 degrees in summer. Cape Town lies on the 34th latitude South, together with Casablanca, Los Angeles and Sydney.