A favoured holiday destination for farmers, fishermen and divers, a quaint village built next to a spring, at the foot of the escarpment.
Read More
Hondeklipbaai Accommodation
listings with guest ratings, grading and rates - request a quote and book online. Whether on holiday or for business travels, browse Hondeklipbaai Accommodation listings to find your ideal accommodation.
Filter the results for
accommodation in Hondeklipbaai
by type:
Accommodation in Hondeklipbaai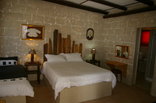 Established in 1993, the Honnehokke Resort has been pointed out by various magazines as the most friendly holiday establishment on the Namaqualand, West Coast. It is a tranquil oasis for those tired of the huzzle and buzzle of city life.
Accommodation near Hondeklipbaai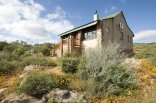 44.9 km FROM Hondeklipbaai
Guest Rating:
(8 reviews)
*The distances are measured as a straight-line and do not necessarily reflect the actual travelling distance.