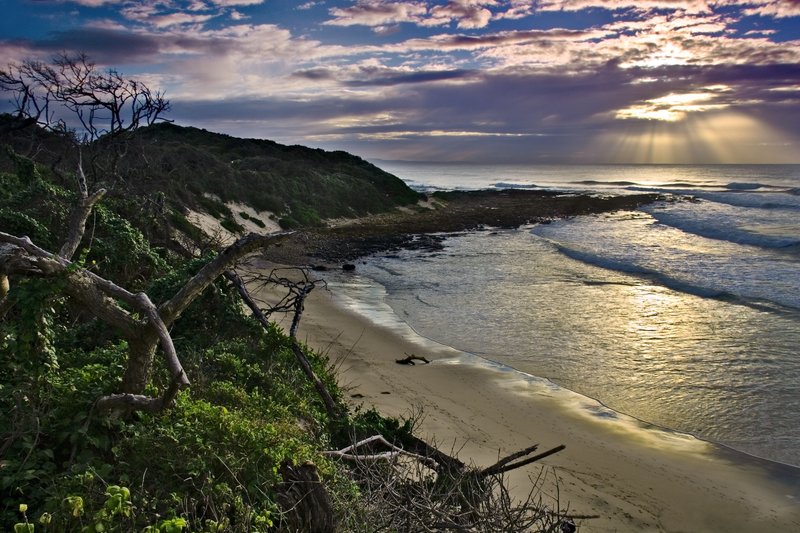 Information of guided hiking and beach trails on the stunning Wild Coast in the Eastern Cape between East London and Durban, South Africa.
Wild Coast Holidays is a family run business established in 1996. We are the proud pioneers of the slack-packing concept which began with our famous Meander trail in 1998. This guided beach hike proved an immediate success by combining the comfort of staying in a string of charming seaside hotels with walking along the undeveloped former Transkei coastline.
We take away the hassle of hiking with our efficient transfer service, our knowledgeable guides and optional porter services. Our guided hikes allow you to enjoy nature while staying in a string of charming seaside hotels.
Our guided hikes are perfect for large groups, families and corporate getaways and include:
The classic
Wild Coast Meander Hiking Trail
is our most popular trail, spread over 5 nights / 6 days is the perfect introduction to the area. We also offer a
Wild Coast Mini Meander Hiking Trail
.
The
Wild Coast Amble Hiking Trail
has road transfers if their are non walkers in the group and has more beach walking, this 5 night / 6 days hike also has the option of ending at a game reserve if you wanted a dual activity holiday.
For a truely dramatic wilderness experience the
Wild Coast Pondo Walk
, is a self drive guided walk with four separate day hikes from your base at Mbotyi River Lodge, a true jewel of a resort.
Combined Meander and Amble Hiking Trail
5 nights / 6 days combines the best of both with diverse scenery but excludes the most strenuous stretches.
So come and enjoy a hassle free hiking holiday, getting away from it all on the beautiful former Transkei coastline with its stunning scenery, warm hospitality and diverse ecosystems.
Travel Tips from Wild Coast Holidays:
We urge you to travel daylight hours and with great care for the following reasons: Our roads are not fenced and animals demand right of way. There are potholes which you cannot avoid if you are travelling at speed. There are many small dirt tracks leading from the feeder roads, so one can get lost in the dark. * Be alert for reckless drivers.
The Tourist Safety Unit can be reached on tel: 047-505 2662, ask for superintendent Somi.
Roads – The stretch of N2 between East London and Kwazulu-Natal, is generally well maintained. Many of the feeder roads to the coast are gravel. Before you start on your journey, it is advisable to get a road update from your reservation agent or resort.
Climate – The average daily temperature along the coast are: Max 28 C in January and 21 C in July. Min. 17 C in January and 9 C in July.
What to wear / suggested extras to bring; Dress on the Wild Coast is informal, you can bring along all your favorite casual clothing! The only dress code is for the dinning room where guests are asked to wear a shirt over your bathing wear, and shoes. Evening can be smart but still casual.
A few other items that you may wish to pack are a good pair of walking shoes, something warm for unexpected temperature changes, hats, sunblock beach umbrellas, a good insect repellent (when walking through grasslands, there are pepper ticks), fishing tackle and beach towels. * Cellular reception: Mobile telephones will be able to get a signal mostly along the N2 and in some instances at the coast. We hope you have a safe and enjoyable trip.
Telephone: 27437436181
Facsimile : 2743743 6188
Email:
[email protected]