Accommodation in the Western Cape
|
Travel Guide
|
Game Reserves & Game Lodges in the Western Cape
---
The Western Cape offers you Cape Town with its cosmopolitan population and atmosphere, picturesque coastal towns and villages, small Karoo farming towns and villages along the whale route. Its scenic mountain reserves, fynbos, majestic eco-destinations, white sandy beaches and the arid Karoo provides some of the best travel destinations you'll encounter.
Maps of Cities & Suburbs
Use the
Google Map of the Western Cape
to create find maps of cities, towns and suburbs in the Western Cape). Maps display accommodation options and travel activities & attractions - if available.
Find travel information by city: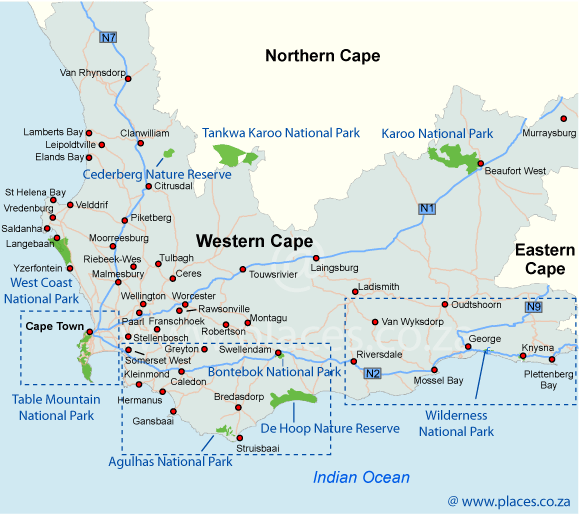 Related Links