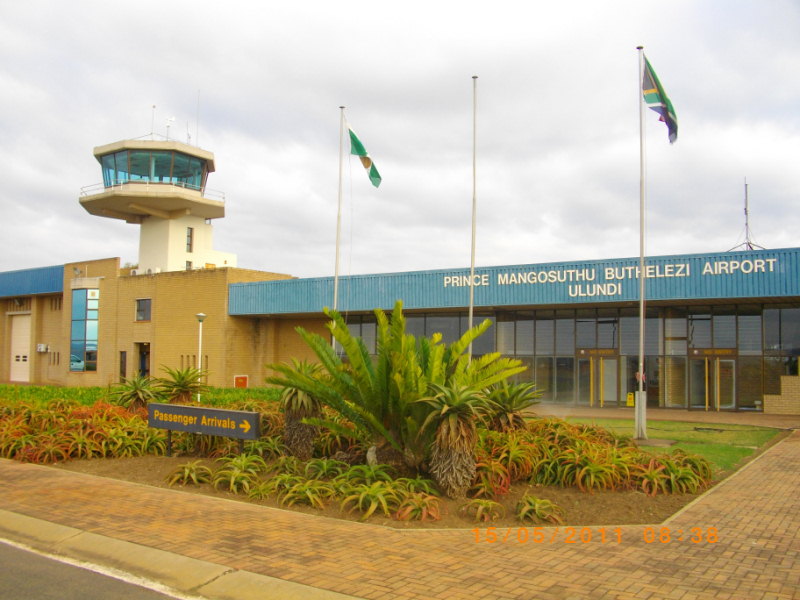 The capital of Zululand, once the legislative capital of Kwazulu-Natal and at the heart of the Zulu nation, Ulundi is friendly, bustling town with growing economy.
Zululand witnessed one of the greatest challenges to the supremacy of the once mighty British Empire during the tragic but heroic days of the Anglo-Zulu War.
Ulundi was the scene of the final throes of the Anglo-Boer War in 1879, after which it fell under British Rule.
Today it is a multi-cultural town nearby the mythological 'Valley of the Kings'.
Zululand is not only a land of conflict, it is also steeped in the fascinating culture of the people who call it home. Rich in symbolism and tradition, here the heartbeat of Africa throbs with an almost mystic vitality.
Ulundi Airport
Federal Airlines operates a Schedule service from Johannesburg , Pietermaritzburg and 'Virginia (Durban North) to Ulundi , 5 days a week.
AVIS has since opened up a branch as well and herewith their contract details.
Tel: 035 870 0073
Ulundi Activities:
uMgungundlovu
Open-air museum at site of King Dingane's royal residence (1829-1838). Interpretation centre. Museum shop. Open daily except Good Friday & Christmas - 9:00 to 16:00. Refreshments, toilets.
Tel: 035 450 2254
King Senzangakhona's Grave
Senzangakhona, father of King Shaka, Dingane and Mpande. Buried at eSiklebheni, near uMgungundlovu. Arrange visit with manager of uMgungundlovu.
Gqokli Hill
About 10km south of Ulundi, site of epic battle, 1818 between forces of King Shaka and Ndwandwe people. Viewpoint on road to Ulundi.
Tel: 035 870 2051
Ondini
King Cetshwayo's royal residence (reconstructed). Burned down after Battle of Ulundi, July 1879. Open-air museum & KwaZulu Cultural Museum. 9km outside Ulundi towards uMfolozi/Hluhluwe Game Reserve. Toilets, Museum shop, refreshments. Open daily except Good Friday & Christmas 9:00 to 16:00
Tel:035 870 2050
Hospitals:
Find accommodation near the following hospital(s) in Ulundi:
Nkonjeni Hospital
Tel: +27 (0) 35 873 0013

Click to display the map