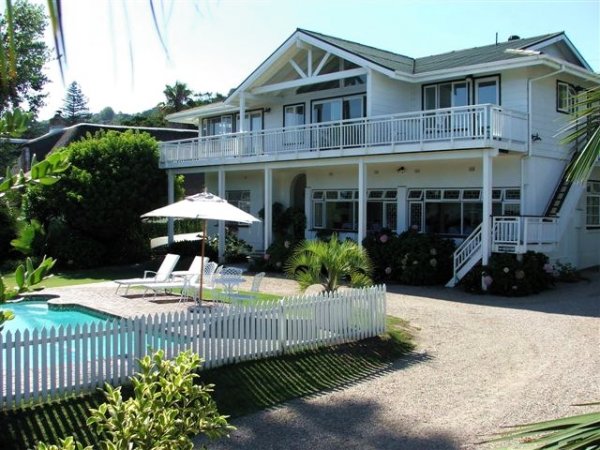 South Africa Bed and Breakfasts (or B&B's) are usually smaller accommodation establishments that offers overnight lodging plus breakfast at lower rates than guest houses or hotels.
Bed and Breakfasts usually do not offer other meals and are usually family-owned, with the family living on the premises. Typically, bed and breakfasts are private homes with a few bedrooms available for the use of travelers.
Many Bed and Breakfasts are graded.
Please check with the bed and breakfast of your choice should any facilities or services be specifically required.
Bed and Breakfasts by ProvinceEastern Cape
The Eastern Cape offers the visitor from long sandy beaches to game parks teaming with the Big Five to unrivalled cultural experiences.
View
Eastern Cape Bed and Breakfasts
Free State
The never-ending plains between the Vaal and Orange Rivers form the Free State Province in the centre of South Africa..
View
Free State Bed and Breakfasts
Gauteng
Gauteng is the commercial and industrial powerhouse of South Africa and is the gateway to Southern Africa.
View
Gauteng Bed and Breakfasts
KwaZulu Natal
KwaZulu-Natal, home of the Zulu Nation, with its subtropical coastline, sweeping savannahs and magnificent Drakensberg mountain range caters for the taste of almost any tourist.
View
KwaZulu Natal Bed and Breakfasts
Mpumalanga
The name Mpumalanga means 'place where the sun rises' in the local languages of Siswati and Zulu and is home to the Kruger National Park.
View
Mpumalanga Bed and Breakfasts
Limpopo
Named after the Limpopo River, this province is rich in wildlife, spectacular scenery and a wealth of historical and cultural treasures.
View
Limpopo Bed and Breakfasts
North West
Known for the Sun City Pleasure Resort with its renowned golf courses, Pilanesberg Nature Reserve, the heritage route and Madikwe Game Park.
View
North West Bed and Breakfasts
Northern Cape
With wide wide-open spaces, big African skies and the world famous Kgalagadi Transfrontier Park, the Northern Cape offers the visitor a totally different experience.
View
Northern Cape Bed and Breakfasts
Western Cape
The Western Cape offers you from the famous Table Mountain to the green Winelands, exquisite beaches to world-class hotels and restaurants and the cosmopolitan Cape Town.
View
Western Cape Bed and Breakfasts