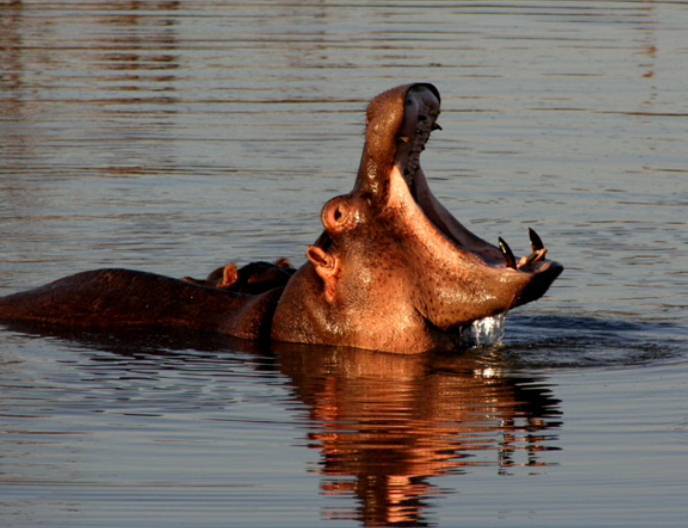 As a result of the Pilanesberg being on a transition zone there are overlaps in
wildlife
(mammals & birds) and vegetation and the
Pilanesberg Game Reserve
 accommodates almost every large mammal of southern Africa.
Pilanesberg Game Reserve
 is fringed by three concentric ridges or rings of hills; an extinct volcano that forms the "Pilanesberg National Park Alkaline Ring Complex".
These hills, created by ages of erosion, and stands high above the surrounding bushveld plains. Over time, wind and water have carved a spectacular landscape with rocky outcrops, open grasslands, wooded valleys and thickets.
The park exists within the transition zone between the dry Kalahari and wetter Lowveld vegetation, commonly referred to as "Bushveld". Unlike any other large park in South Africa, unique overlaps of mammals, birds and vegetation occur because of this transition zone.
Springbok, brown hyena, the red eyed bulbul, and camel thorn trees usually found in arid areas are found cohabitation with moist-area-limited impala, black eyed bulbul and Cape chestnut trees. You find syenite koppies, thickly forested ravines, typical bushveld and also rolling grasslands and lightly wooded areas.
The park has a rich array of wildlife including the Big Five and most of the animal species of southern Africa including lions, elephants, black & white rhinoceros, African buffaloes, leopards, zebras, hyenas, giraffes, hippos and crocodiles, can be found.
The Pilanesberg is not in a location which the Big Five animals would naturally inhabit, however they have been brought into the 550 square kilometres of African bushland.
Over 360 bird species were counted. Though some are migrants, most others are permanent inhabitants. There is a self-guided trail in the Walking Area at the
Manyane Resort
Complex in the east, which offers environmental education whilst game viewing and bird watching on foot.
Also at
Manyane Resort
there is a walk-in aviary with over 80 species of indigenous birds.
Additional info for visitors
*
Pilanesberg Accommodation
*
Pilanesberg Map
*
Pilanesberg Safaris
*
Pilanesberg Tours
*
Pilanesberg History
*
Pilanesberg Wildlife