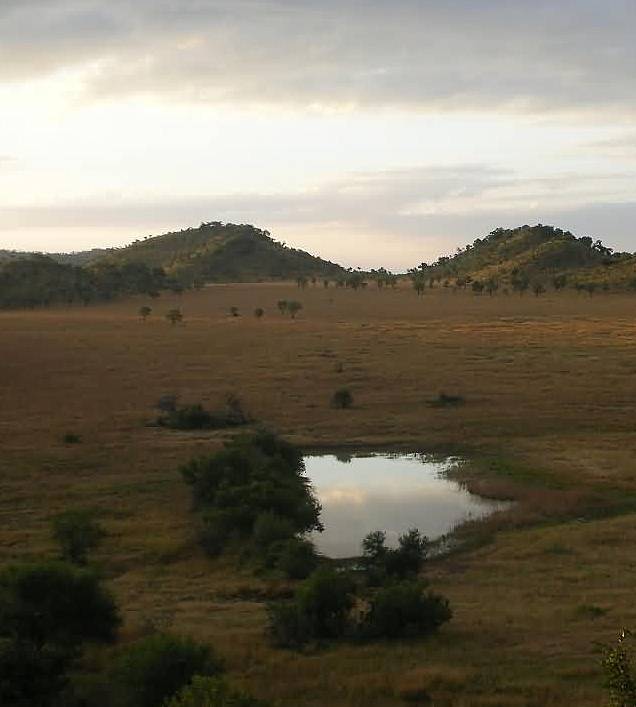 The Alkaline Ring Complex in the
Pilanesberg Game Reserve
is one of the largest volcanic complexes of its type in the world and the rare rock types and formations make it a fairly unique geological feature.
It is geographically located within the Witwatersrand range comprising a vast circular crater of a very ancient extinct volcano that last erupted some 1,200 million years ago.
This extinct volcano is the most perfect example of an alkaline ring complex and one of the largest volcanic complexes of its type.
Through time, this huge volcano weathered into concentric rings which, today, rise up to 700 meters above the plains - a mere tenth of the original volcano height. The rocks that now form the hills are the remains of the magma pipes which once fed the volcano from deep below its summit.
A number of rare minerals occur in the park; although not necessarily economically important.
Pilanesberg has survived ages of erosion and stands high above the surrounding bushveld plains.
With a
history
 stretching over many centuries, the early presence of man can be seen in the numerous Stone and Iron Age sites that are scattered throughout the Pilanesberg National Park.
Sources
WikiPedia
Geological Sciences at San Diego State University