Mafikeng is situated next to Mmabatho, the vibrant provincial and commercial capital of the North West Province. It is a town with an interesting history, rich culture and wildlife variety.

The name Mafikeng (Mahikeng) means "The place among the rocks". This name was given to the area by early Barolong chiefs who had settled along the Molopo River near the present day village of Rooigrond after a period of intertribal war.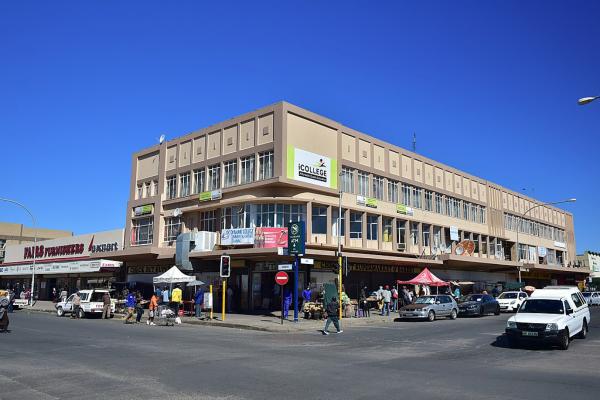 Mafikeng attracted the attention of the world during the Anglo-Boer War of 1899 - 1902 as the small British garrison under the command of Colonel Baden Powell held out for 217 days against Boer forces who had surrounded the town. The Mafikeng Museum has extensive ethnographic and Anglo-Boer War exhibits.
To the south east of Mafikeng is Kanon Kopje, a defensive fort built during the Warren Expedition of 1885. Nearby is the Kgotla of the Barolong Boora Tshidi, the tribal meeting place of Chief Montshoia. A monument honouring the Barolong who died during the Mafikeng siege stands beside another in recognition of Kgosi Besele Montshoia, head of the Barolong Regiment during the siege. Also nearby is the Mafikeng Siege Cemetery.
There are a number of sites linking the famous South African writer Sol Plaatjie to Mafikeng at the time of the siege. These sites, which include his residence, his newspaper office and printing works are indicated by tourist boards.
The 4600 ha Mafikeng Game Reserve hosts a wide variety of game and is one of the principal breeding parks for White Rhino. The Manyane Game Lodge features a lion enclosure and crocodile camp. 30 km west of the city, the Botsalano Game Reserve is a popular weekend attraction for game viewing.
At the entrance to Mafikeng is a bird sanctuary at Cookes Lake and to the south (on the the Vryburg road) is the Lotlamoreng Cultural Reserve and Montshiwua Dam where there is a cultural village, recreational area and a demarcated waterfall sanctuary. Also nearby is the Modimola Dam, an angling and weekend picnicking site.
The western suburbs of Mafikeng house the provincial parliament and the impressive government offices known as the Garona. Moving to the east is the inland diving venue at Wondergat, a vast underwater network of caves used principally for diving instruction.
Mafikeng is served by excellent hotels, guesthouses and bed & breakfast establishments. There is a casino located at the Tusk Mmabatho Casino Resort.
There are two golf courses: the Leopard Park Golf Club, located in the western suburbs and the Mafikeng Golf Club.