Eastern Cape Accommodation
|
Eastern Cape Travel Guide
|
Game Reserves & Game Lodges in Eastern Cape
---
Come to a region that unfetters your imagination, where you are free to discover the best of life outdoors. The Eastern Cape opens the gateway to new experiences in a land where the great outdoors is always on your
doorstep. Expand your horizons and take a break to refresh mind and body.
Maps of Cities & Suburbs
Use the
Google Map of the Eastern Cape
to create find maps of cities, towns and suburbs in the Western Cape). Maps display accommodation options and travel activities & attractions - if available.
(Hint - select a country, then province and click on "View Map" to create a map of the province. Or after selecting province select a city and click on "View map" to create a map of the city)
Find travel information by city: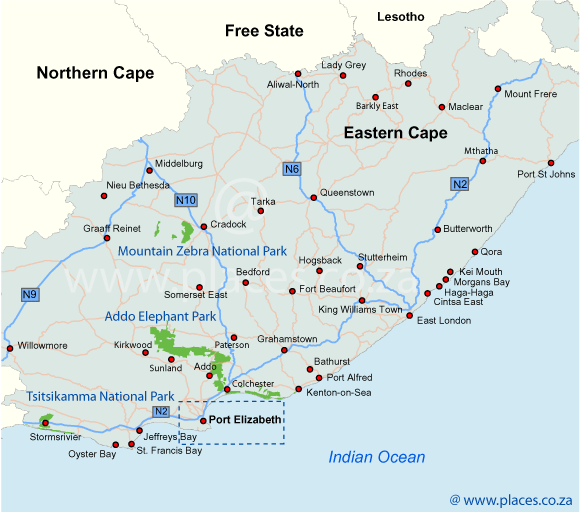 Related Accommodation: