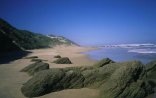 The perfect seaside holiday resort, with miles upon miles of pristine golden beaches. An ecotourist's paradise, it is surrounded by lakes, forests, rivers, mountains and coastline, with spellbinding beauty and blissful peace.
Wilderness - Western Cape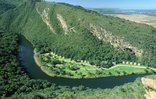 There are five trails all located in the National Park, all with varying distances and degrees of difficulty, running through the wetlands area with its stunning lakes.
Wilderness - Western Cape