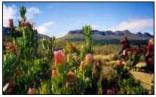 Come on a guided horseride in the foothills of the Hawekwa Mountains and experience the fynbos, orchards and vineyards of the magnificent Wellington countryside.
Wellington - Western Cape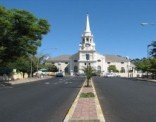 Truly the undiscovered jewel of the Cape, steeped in history and tradition, tucked away in the foothills of the Hawekwas Mountain Range, close to Paarl. Various attractions and historical sites.
Wellington - Western Cape