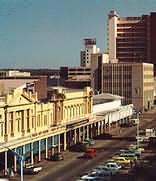 Bulawayo is Zimbabwe`s second largest city. It houses the country`s main museums, theatres, the Mzilikmzi Art and craft centre, good hotels and the Chipangali wildlife orphanage.
Bulawayo - Matabeleland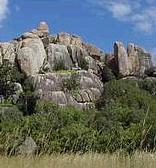 Matopo is a place where erosion is tearing at the very core of the country, a place where the heart-rock is exposed to the elements, a place where, as it is destroyed, a great beauty is created.
Bulawayo -