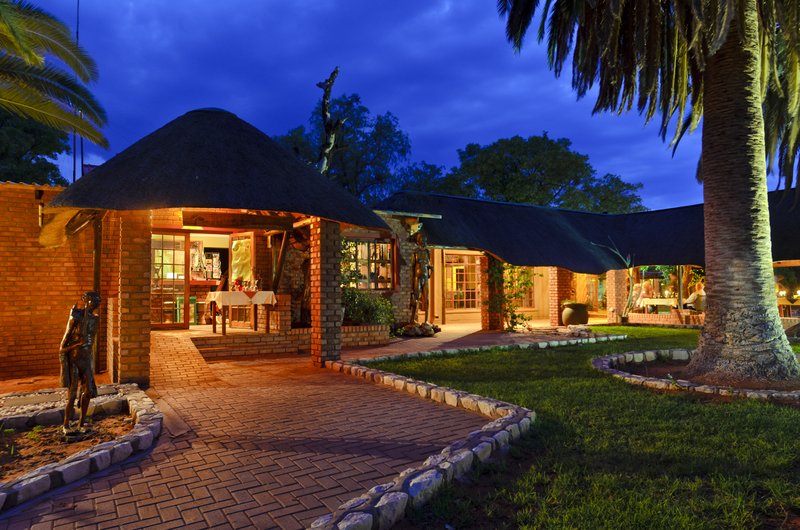 Anib Lodge lies on the edge of the Kalahari Desert, just 34 kilometers form Mariental.
To the east of Anib Lodge, the endless red dunes of the Kalahari are interrupted by white "vleis", large pans that collect water during the rainy season.
In these desert settings, you will be able to enjoy excellent bird and game watching.
Anib Lodge is set in the middle of a lush garden, with big trees and huge palms, a true oasis of tranquility and gemutlichkeit - as you only find in Namibia
With the sound of silence, under the unforgettable clear southern night skies, you can experience the true Africa feeling.
Reach Anib Lodge easily on the hard surface roads that come within three kilometers of the main house.
Our comfortable rooms have en-suite bathrooms. Feel at home with the warm family atmosphere, the excellent cuisine and friendly service!
Anib Lodge is a great getaway for tourists and travellers alike, especially to and from South Africa.
Rooms:
Anib Lodge offers 8 rooms with en-suite facilities, all air-conditioned and equipped with wall heaters to ensure maximum comfort throughout the seasons.
Kalahari Anib Lodge Activities:
Relax beside our sparkling pool; enjoy a break on the porch, shaded by wine and palm trees.
Explore a hiking trail and come along on our scenic farm drive.
Watch the birds and wildlife on the 10.000 ha farm and have a "sundowner" on the flamboyant red dunes.
Kalahari Anib Lodge Map: