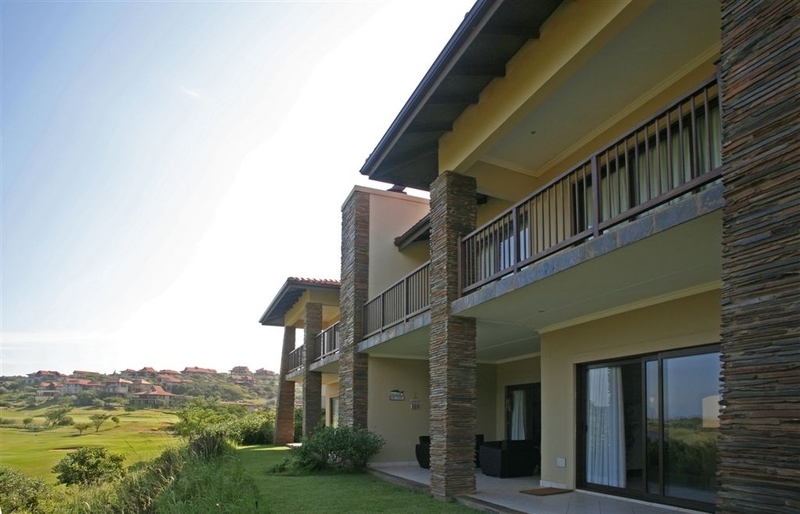 Zimbali is South Africa's Premier Coastal Residential and Resort Development - a breathtaking 700-hectare Coastal Resort situated on a pristine stretch of KwaZulu-Natal's Dolphin Coast.
It is a place of expansive beauty, endowed with lush vegetation and an abundance of indigenous wildlife.
Uluwatu Villas
Taking its name from the majestic destination on the magical Indonesian island of Bali, this exquisite development of 25 Zimbali / Balinese homes is equally as impressive in locality.
Situated on an "island" site of 17,940 m2 in extent and surrounded by the 3rd, 4th, 6th and 7th spectacular fairways of the signature Zimbali golf course the homes offer magnificent fairway, forest, lake and sea views.
All the homes are double storied with 4 bedrooms, double lock-up garages and spacious patios, with floor plan in sizes ranging from 316 m2 to 400 m2.
- Open Plan Lounge, Dining, & Kitchen
- 4 Main Double/Twin Bedrooms
- 3 Bathrooms (2 ensuite)
- Double Garage
- Magnificent Golf course views
- Great Location
- Air Conditioning
Zimbali Uluwatu Villas Activities:
Zimbali Country Club
Offering irresistible ocean and forest views, exceptional water and wetland features and an inspiring natural setting, Zimbali Country Club has developed the reputation of a memorable course with charisma and challenge. Designed by former British & South African PGA champion,Tom Weiskopf.
Valley of the Pools
The Zimbali Valley of the Pools is an idyllic setting embraced by lush indigenous coastal forest and with its spectacular
beachfront location is a prime day time venue for Zimbali residents and visitors.
Game Walks
Experience the joy of being surrounded by nature and watching bush buck within yards of your patio, monkeys at play in
your front garden, rare butterflies fluttering by and a myriad of small colourful birds in the forest canopy overhead.
Beach Activities
Zimbali is perfect for spending lazy days on a pristine beach as the soft light of a late afternoon makes the golden sand,
dark green forest and azure ocean glow. For the actively inclined the Zimbali beach is perfect for surfing and kite-surfing,
offers great shore fishing or sea kayaking. Playful schools of dolphin are often spotted just off the breakers.
Spa
The Camelot Salon at the Zimbali Lodge offers a welcome reprieve to weary travelers and stressed executives with a
range of treatments to relax and rejuvenate.

Click to display the map