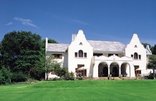 Greenways Manor Guesthouse offers luxury accommodatio in a green and tranquil setting. We offer breakfast, free wifi and an outdoor swimming pool. All rooms have their espresso machine /teamaker, small fridge. Breakfast is continental buffet from 07:30 to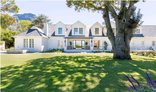 Skydance is situated in the Cape's small, affluent and lush, residential suburb, Bishopscourt, approximately 20 minutes from the Center of Cape Town, which neighbors Constantia which is home to some of the oldest Vineyards in Cape Town.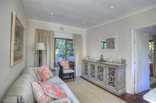 Grading:
Three separate self-catering units, situated in a large peaceful garden with swimming pool, vegetable garden and independent patios on which to braai/entertain or simply lie in the sun. We are close to the fabulous Kirstenbosch Botanical Gardens.
1.7 km FROM Bishopscourt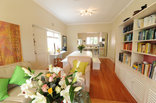 Beautiful location - right next to prime business areas in Claremont and right on the doorstep of the lovely Vineyard Hotel. Close to well known hospitals such as Kingsbury, Claremont and the Child Fertility Cilnic. Kirstenbosch Gardens is 5 min away.
1.6 km FROM Bishopscourt

Grading:
The Andros Boutique Hotel is a gracious Cape Dutch homestead, dating from the early 1900's. Designed by Sir Herbert Baker, it is set in large, mature, park-like gardens. Positioned in the heart of Claremont, close to the city and amenities.
1.3 km FROM Bishopscourt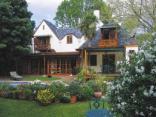 Situated in Upper Claremont. Close to Kirstenbosch, Cavendish Square, Newlands rugby and cricket grounds, University Cape Town, city and beach. Bed & Breakfast or self catering.
0.9 km FROM Bishopscourt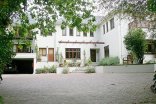 Grading:
Fernwood is an elegant colonial style home in the leafy suburb of Newlands surrounded by lush greenery with wonderful mountain views. Our exclusive guest house, catering for no more than 16 guests, ensures warm friendly personal service.
1.2 km FROM Bishopscourt