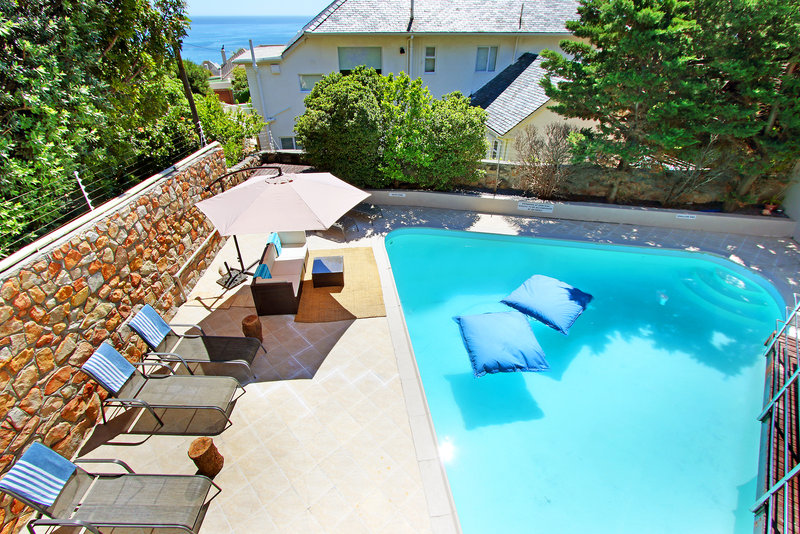 Located beneath Table Mountain, this world class 6 bedroom guesthouse, in popular and secure Camps Bay, is easy to find and conveniently situated in one of Cape Town's safest, most up-market suburb.
Villa Atlantica
is a sophisticated larger-than-usual, air-conditioned en-suite bedrooms with balconies are a great choice for single travelers and couples travelling on business or holiday.
Just a 10 minute walk down to one of the top tourist destinations, Camps Bay beach, this tranquil accommodation benefits from its peaceful surroundings. Far enough from the noisy crowds of the beachfront and promenade to enjoy the quiet and relax but close enough to the beaches, bars and restaurants to be able to walk down to them.
If hustle and bustle city life is what you want, take a quick 10 minute drive past the famous Table Mountain and you'll be there.
Villa Atlantica accommodation:
Ocean View Suites
Ocean views, private balcony, Jacuzzi spa baths are just some of the amenities included in these contemporary suites.
- Wake up service
- Flat screen television
- Satellite/cable television
- Hair dryer
- Non smoking rooms
- Complimentary toiletries
- Free WiFi access
- Mini bar
- Coffee/tea making facilities
- Coffee plunger
- Shower
- Mountain view
- Complimentary bottled water provided daily
- Snack pack
- Air conditioner/heater
Mountain View Suites
12 Apostles mountain range views, these suites includes a minibar and an en suite bathroom with a shower
- Wake up service
- Flat screen television
- Satellite/cable television
- Hair dryer
- Non smoking rooms
- Complimentary toiletries
- Free WiFi access
- Mini bar
- Coffee/tea making facilities
- Coffee plunger
- Shower
- Mountain view
- Complimentary bottled water provided daily
- Snack pack
- Air conditioner/heater