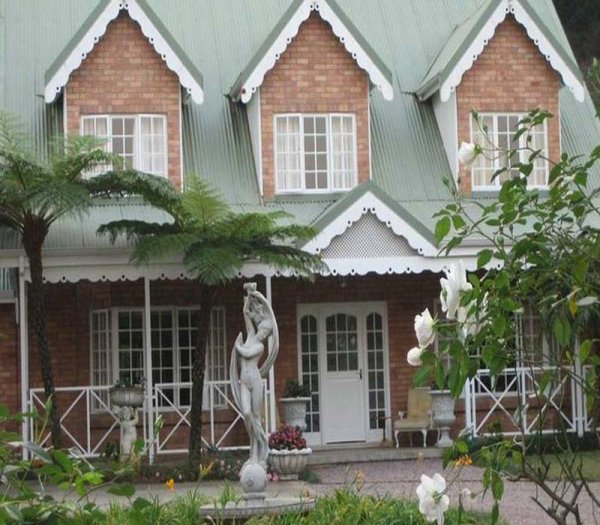 Set against the tranquil forests of the Fercliff Nature Reserve, overlooking Pietermaritzburg, Victoria Guest House offers both affordable Bed and Breakfast accommodation as well as the convenience of Silkwood Self Catering Log Cottage.
We offer:
- Secure on-site parking with electronic gates
- Interesting trails and hikes on your doorstep
- Two mountain bikes for exploring the area
- Pet friendly
- DSTV & M-Net
- Wireless internet
- Fax and copying
- Laundry service
- Close to all amenities and local restaurants
- 8 minutes from the Pietermaritzburg CBD
- Dinner by arrangement
- Rooms have private entrance from deck and TV lounge. Small conference facility available.
Rooms:
Water Song – Executive Suite:
This elegant executive room offers double accommodation and derives its name from being situated close to the rippling water of the Jacuzzi and garden fountain. A soothing intimate suite with an extra length King sized bed.
The Rose Room:
Twin bedded Room with yellow wood furnishings holds a hint of "old world". A Victorian bath setting offset by the crisp white Bed linen which suggests a Victorian era from long past.
The Oriental Room:
A subtle Oriental theme is explored throughout this suite. The focal point being the ornate handmade quilt in earthy colors, comfortable surroundings, with a double Queen bed.
Victoria's Complete Triple Suite:
It is possible, subject to availability to combine the 3 upstairs rooms (The Rose Room, The Oriental Room and Stars and Stripes), 2 bathrooms, large TV lounge and private entrance for use as a single suite which sleeps 6.
Silkwood Self-catering Log Cottage:
Situated against the Ferncliff forest and Nature Reserve, Silkwood offers a rustic experience with an air-conditioned, twin-bedded bedroom in crisp white and taupe.
Designed for further comfort are electric blankets, a gas heater and hot water bottles. A cozy lounge/dinning room offers two long sleeper couches for young adults or children.
Victoria Guest House Activities:
- The Royal Agricultural Show is the second largest mixed exhibition in the country. Also only a few minutes from Victoria Guest House.
- The Tatham Art Gallery is one of the top 5 art galleries in South Africa.
- The Golden Horse Casino has the largest horse statues in the world at their entrance which are 14 meters tall.
- Pietermaritzburg is the most comprehensive education centre in the country. All these schools being in close proximity of Victoria Guest House.
- Pietermaritzburg is host to some of the country's top sporting events, including the Comrades Marathon, Dusi Canoe Marathon, Amashovashova Cycle Race and the Midmar Mile.
- Midmar Dam and the splendid Howick Falls are 30 minutes from Victoria Guest House

Click to display the map
Situated a mere 800 metres from the popular Cascades shopping centre in the leafy northern suburb of Montrose, and less than 5 minutes drive to the Liberty Midlands Mall and the N3 highway
From:
R350.00
per person sharing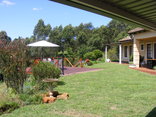 The Hilton Bed and Breakfast is nestled in the heart of Hilton in a very quiet suburb. It is situated 1 km from the town centre, is at the beginning of the Midlands Meander Craft Route, 15 minutes from Howick Falls.
From:
R850.00
per person sharing

Perhaps the best way to experience the unique amenities at the Victoria Country Club is to spend a night or two in one of our three ensuite air conditioned, tastefully decorated guest rooms with spectacular views.
From:
R365.00
per person sharing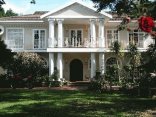 At Bancroft we offer care and comfort away from home in our two luxury B & B Suites situated in Hilton. Catering for business people or holiday makers, we are ideally situated for quick and easy access to all local destinations.
From:
R470.00
per person sharing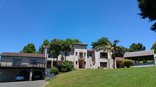 We are a Bed and Breakfast situated in Hilton, 10 km from the centre of Pietermaritzburg. close to schools and Hilton life Hospital
From:
R475.00
per person sharing