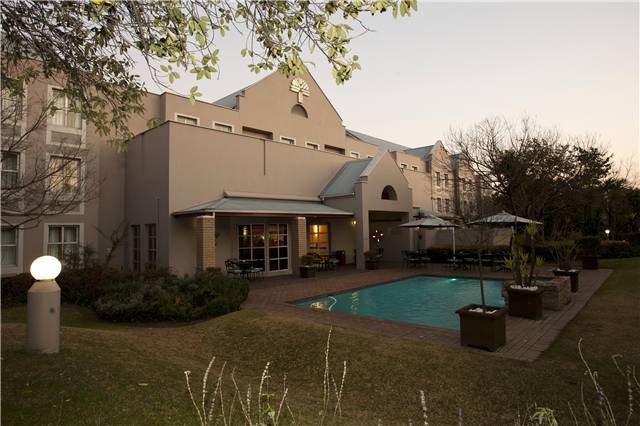 This Johannesburg hotel has 118 rooms.
A beautiful landscaped rose garden surrounds the hotel with a swimming pool in the grounds for your enjoyment.
It is only 15 minutes from Sandton's CBD, 5 minutes from Midrand's CBD and 40 minutes from the CBD's of Johannesburg and Pretoria.
It is also close to many major conference venues such as Gallagher Estate and Kyalami Racetrack and Exhibition Centre.
Rooms
• Fully carpeted, spacious air-conditioned room with double or twin beds
• Television with M-Net and radio with all popular stations
• Interleading family rooms available
• En-suite bathroom with maxi shower
• Tea and coffee making facilities
• One in fifty rooms is designed to meet the special needsof the physically disabled
Services
• Convenient location, close to major routes
• Free, easy and secure parking
• 24 hour reception and check-in
• Traditional Town Lodge breakfast every morning
• Sundowner bar
• 24 hour vending machine for snacks and beverages
• Fax and photocopy services available
• Same-day laundry and dry cleaning
• Wireless internet access in all commercial areas
The hotel is situated 2km from Halfway House CBD, 10km from Sandton CBD, 3km from Grand Central Airport