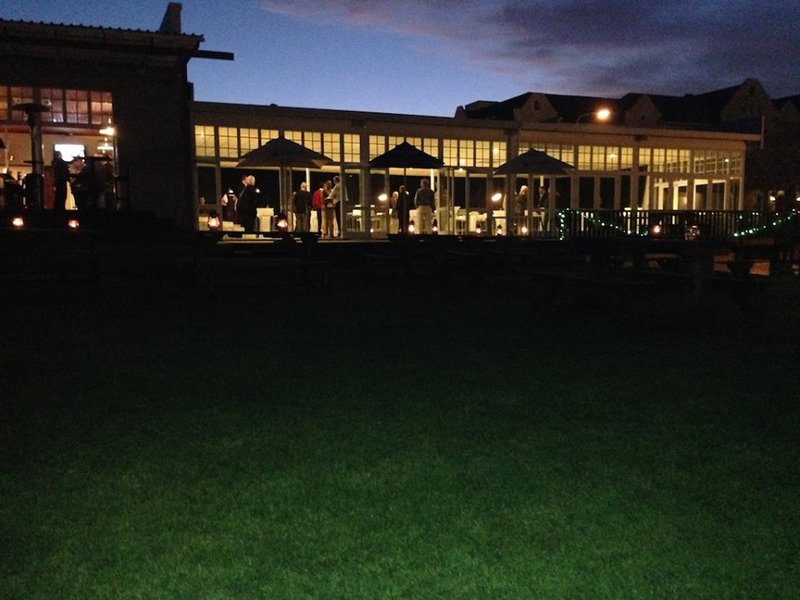 In the Grand Hotel`s long history (120 years), the nobility and the elite have walked through the foyer that was once decorated with heads and horns.
Known in advertisements at the turn of the century as Bunton`s Grand, described Port Elizabeth`s landmark as being acknowledged by people from as far as Europe to be the Best Hotel accommodation in South Africa.
Elaborate dining room table settings were the order of the day, and in the drawing room, there were floor length lace curtains and a stuffed leopard in full snarl on the hearth rug.
Recently the ownership of the hotel changed again. Now the Grand Hotel of Port Elizabeth is again under construction to be the first green hotel in the Eastern Cape.
The Grand Hotel is environmentally-friendly accommodation with managers that institute programs that save water, save energy and reduce solid waste.
Whether travelling for business or leisure all our guests are met by friendly South African staff ensuring you enjoy our special brand of hospitality. Guests are accommodated in the heart of Port Elizabeth, close to the CBD and all the amenities.
Follow us on our "green" experience as we get the "Grand Old Lady" back to her former glory!
Rooms:
The Grand Hotel accommodation boasts 42 guest rooms, all to be furnished in a contemporary style. No rooms have television sets! Not all rooms feature en-suite bathrooms. Please verify when booking!
The Deluxe category rooms on the upper floors are highly recommended for their spectacular views of Algoa Bay.
The Grand Hotel Port Elizabeth Activities:
Port Elizabeth is called the 10 minute city. The Grand Hotel is situated in the heart of the CBD. Nearby attractions that are worth visiting include :
Nearby City Attractions:
The Donkin Heritage Trail linking 47 historical sites in Port Elizabeth's Central which include:
The Donkin Reserve
The Donkin Street Houses
The Campanile
Fort Frederick
No 7 Castle Hill
Port Elizabeth Main Public Library
The Nelson Mandela Bay Stadium
Glorious unspoilt beaches
Numerous Golf Clubs
Sea View Lion & Game Park
Kragga Kamma Game Reserve
10 minutes from Port Elizabeth Airport
Big 5 Game Reserves outside of Port Elizabeth:
Addo Elephant National Park (72km)
Schotia Safaris (60km)
Pumba Game Reserve (105km)
Amakhala Game Reserve (63km)
For more sites to visit, visit Nelson Mandela Bay Tourism .

Click to display the map