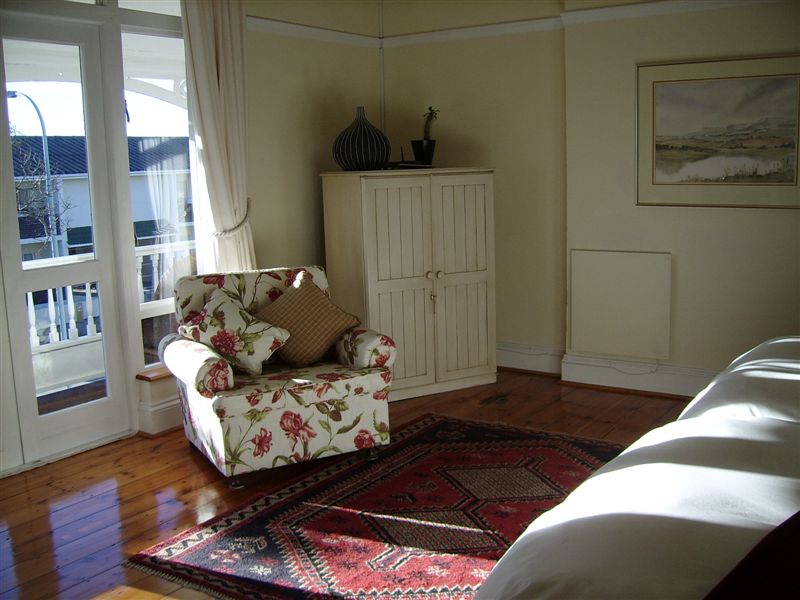 Welcome to St Phillips Bed & Breakfast, a magnificent double storey Victorian house situated in Richmond Hill, one of Port Elizabeth's Oldest Suburbs.
St Phillips was lovingly restored and renovated to its former glory in 2005. It was originally built in 1904 and adjoins St Phillips Anglican Church which was built in 1883.
The staff at St Phillips is committed to making your stay in Port Elizabeth a delightful experience. We would like visitors to experience a superior standard of accommodation, service and privacy while enjoying the homely atmosphere and warmth of a Victorian home. We wish you an enjoyable stay.
Location:
We are located in Richmond Hill, 6 km away from the Airport, 7 minutes drive from the Beach and 300metres from the most Trendy Restaurants in Port Elizabeth and just a mere Kilometre from the Historical site, The Donkin Reserve.
Moreover, the Soccer Stadium is about a 10 minute drive away.
Facilities:
- DSTV (selected channels)
- DVD player (Lots of DVDs to choose from)
- Tea & coffee making facility
- Laundry Service
- Mini Fridge
- Microwave
- Ironing Service
- Secure Parking On site (Free)
- Free WiFi
- Safe Deposit Box
- Garden
- Newspaper available in the dining area Monday-Friday
Rooms:
Room 1 is an upstairs very spacious triple bedded room ideal for 2 adults and 1 child. It has a bathroom with a bathtub and has a balcony with spectacular sea and city view. It is furnished with a mini fridge and tea & coffee making facility.
Room 2 & 3 are both upstairs twin bedded en-suite rooms with showers. They are both similar and have balconies also with the sea and city views. The 2 rooms are furnished with a mini fridge and tea & coffee making facility.
Room 4 & 5 are upstairs en-suite rooms with showers and have double beds. They do not have balconies but patrons can make use of the verandah down stairs. Down the passage, is a mini fridge and microwave that guest are more than welcome to make use of.
Room 6 is a downstairs spacious en-suite twin bedded room. It is furnished with a mini fridge and an iron and ironing board. Patrons who wish to smoke may do so outside at the veranda.

Click to display the map