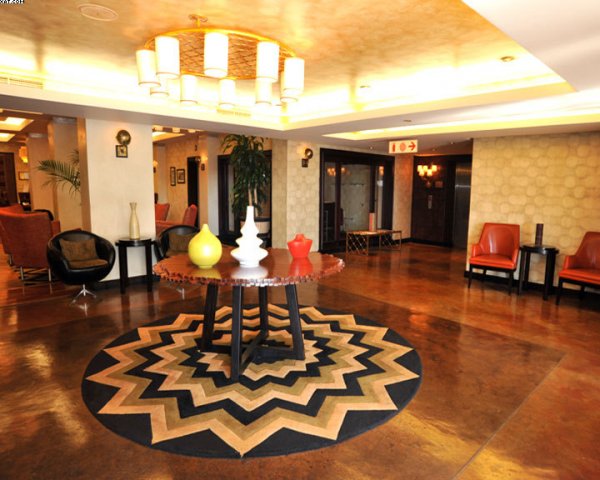 The Holiday Inn Soweto – Freedom Square is located just outside Johannesburg CBD, at the historic national heritage site called the Walter Sisulu Square of Dedication.
The Hotel is located adjacent to the Kliptown Museum, showcasing "The People Shall Govern" Exhibition, also dedicated to the events leading to the adoption and signing of the Freedom Charter. This museum together with the Heritage Flame Monument add to the tourist attractions of this National Heritage site.
Understated elegance sets the tone of this tastefully decorated hotel, themed to the events that are associated with the history of the location.
The warm and welcoming face of a younger Nelson Mandela flanked by Albertinah and Walter Sisulu adorn the walls of Reception Desk where guests check-in.
Rusty's Cocktail Bar (popularly known as Rusty's) offers a variety of great South African wines, cocktails, and a wide selection of beverages for guests to enjoy. Rusty's is open from 10h00 to 22h00 daily.
Various conferencing options are available from the two boardrooms in the hotel seating 8 and 14 guests each and fully equipped with state-of-the-art AV equipment. Hourly, half-day and full-day conference packages are available upon request.
Facilities
- Air conditioning
- Baby sitting
- Meeting and conferencing
- Restaurants
- Bar
- Airport shuttle- Charged
- Elevator
- Disabled access
- Multi lingual staff
- Concierge
- 24 hour reception
- Internet
- Laundry service
- Dry cleaning
- Outdoor parking free
- Banqueting
- Currency exchange Room service
Rooms:
The hotel has 46 deluxe standard rooms and 2 presidential suites. Interleading rooms are available for families and groups.
Rooms are equiped with televisions (with a broad bouquet of local and international channels), coffee/tea making facilities, wireless connectivity, hairdryers and in-room safes.
Room service, laundry and dry-cleaning services are also available.

Click to display the map